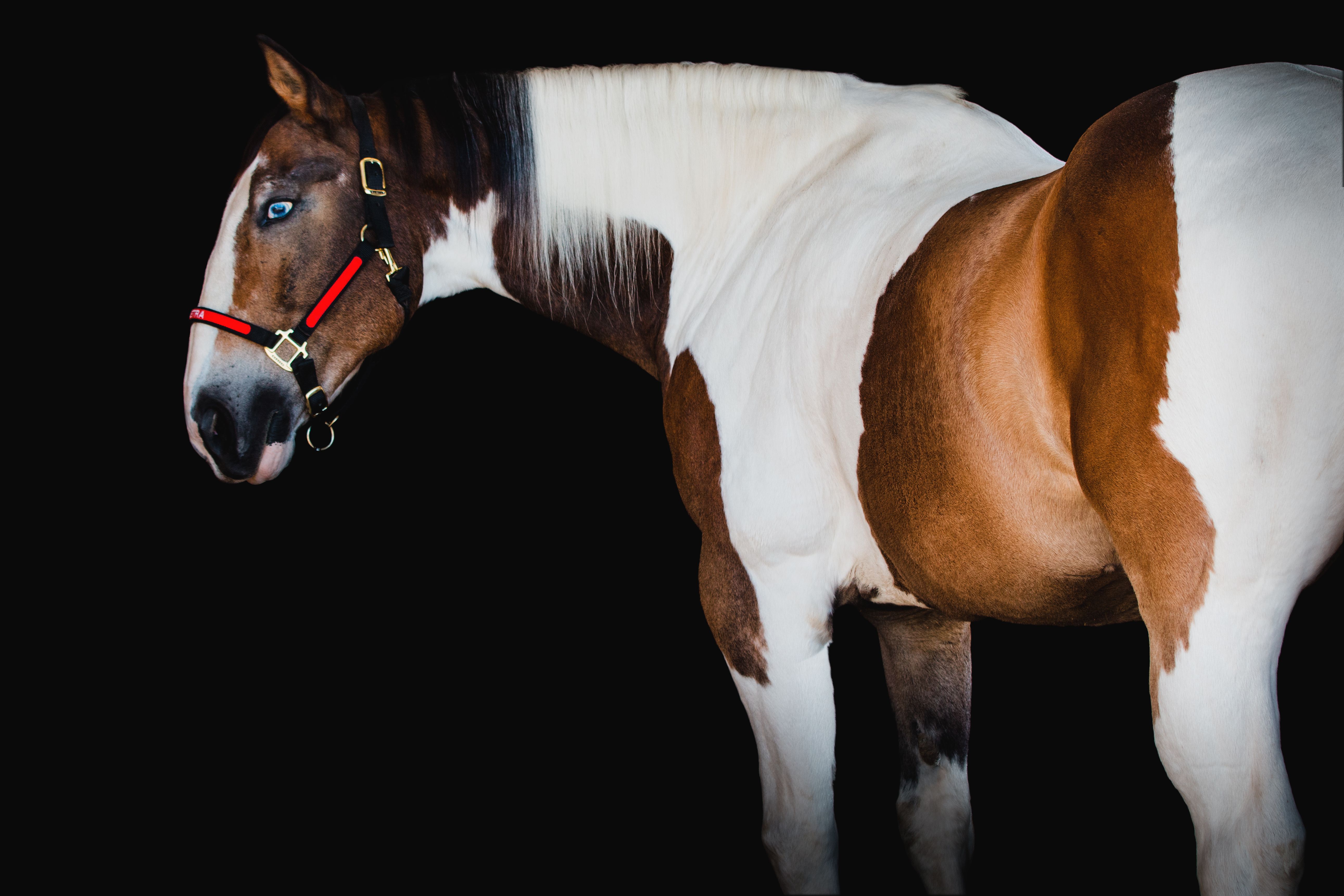 "If the horse does not enjoy his work, his rider will have no joy." Few words ring truer than these from H.H. Isenbart, a German television presenter, actor, and author of the 1972 classic novel "The Beauty of the Horse." At HETRA, the work is never finished, and the demand for therapeutic riding and other equine-assisted activities is consistent. Still, it is incredibly important to everyone at HETRA that we treat our horses as partners instead of tools. This week's Herd Highlight focuses on Galaxy, a 22-year-old Warmblood and well-loved equine partner here at HETRA.
Galaxy joined our program in 2016 and currently holds the record of the tallest horse in the program at 16.3 hands. Don't let his size scare you though, as Galaxy's nickname around the barn is "Gentle Giant" due to his calm demeanor and willingness to please. Since coming onboard with HETRA, Galaxy has worked with 27 unique participants in more than 354 sessions.
"Galaxy came to HETRA after retiring from a very long and successful jumping career," said Shelby Winnail, HETRA's resident Horse Manager. "His special talent is how patient and kind he is. He will lower his head for his halter to be put on and then happily go to work. Galaxy loves his job, and it shows every day. Even though he is the tallest horse in the HETRA barn, I trust Galaxy with any rider I put on him. Whether that rider is a 7-year-old child learning to canter or a timid 57-year-old adult riding for the first time, I know Galaxy will take care of them."
HETRA is grateful to all of our staff, instructors, and volunteers, but especially to our equine partners like Galaxy, for the amazing work that they do.