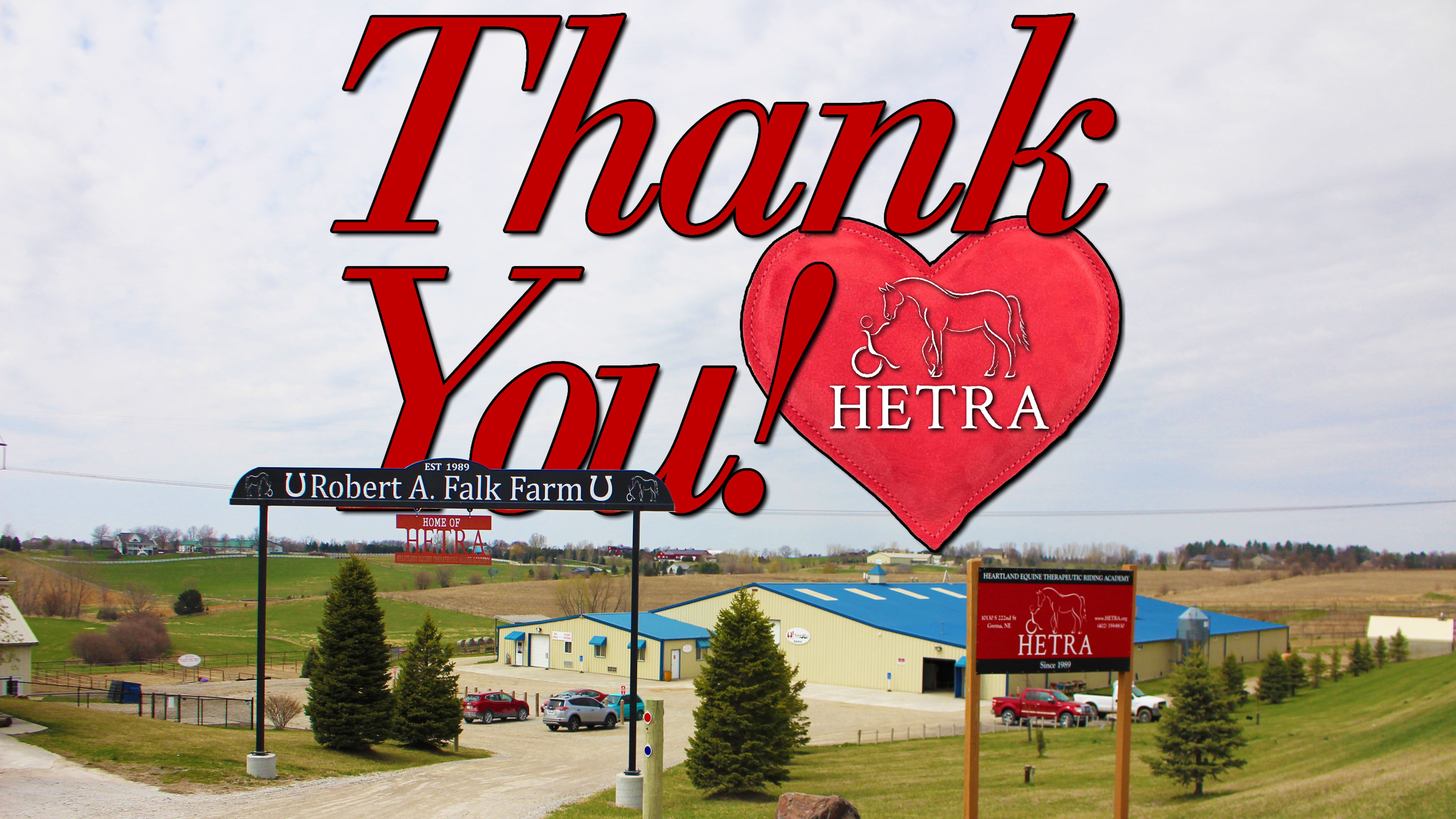 Welcome back to HETRA's Mane Message. Typically, the second week of the month features a highlight of one of our volunteers.  We hope this is a way to connect and showcase more of amazing and dedicated volunteers. This month, we want to highlight and thank the self-less volunteers that have helped HETRA over the past few months through the COVID crisis.
The past three months have seen many non-profits, HETRA included, challenged to accomplish their mission in unprecedented ways. "Pivot" has become an essential vocabulary word when discussing finances and services and, unfortunately, some nonprofits' doors will never open again. HETRA will survive, thanks to the support and commitment of our volunteers and community.  
Through this crisis, our volunteers have walked shoulder to shoulder with staff, while maintaining a healthy social distance, of course, enabling us to accomplish our mission, even if on a smaller scale. Small groups of Barn Maintenance volunteers came daily to clean stalls, keeping our facility functional and our doors open to welcome participants when they returned. Small Conditioning Teams came three days a week, exercising our horses both physically and mentally so they were in tip-top shape and ready for a participant's first day back.
Although they could not meet with their participants in person, session volunteers continued to support their participants, reaching out via mail with cards and letters. Even our horses joined in, writing personal letters so their participants knew they were missed. Volunteers came twice a day, every day, to turn horses out, feed and water them, and bring them in after a day in the sun. While the horses have missed their participants, they might have also thought they were on vacation with all of the extra care they've received!
We have always known our volunteers to be a large part of the heart of our organization,  We have witnessed this over and over these last few months.  There is no doubt that with the help of our awesome volunteers HETRA will continue to move forward with confidence. We will not only survive, we will thrive!
Martin Luther King, Jr. once said that "life's most persistent and urgent question is, what are you doing for others?" The volunteers at HETRA answer this question each and every day.  We cannot thank you enough for all that you have done and continue to do for the HETRA participants and horses.  Thank you!  Thank you! Thank you!  YOU have made a difference!