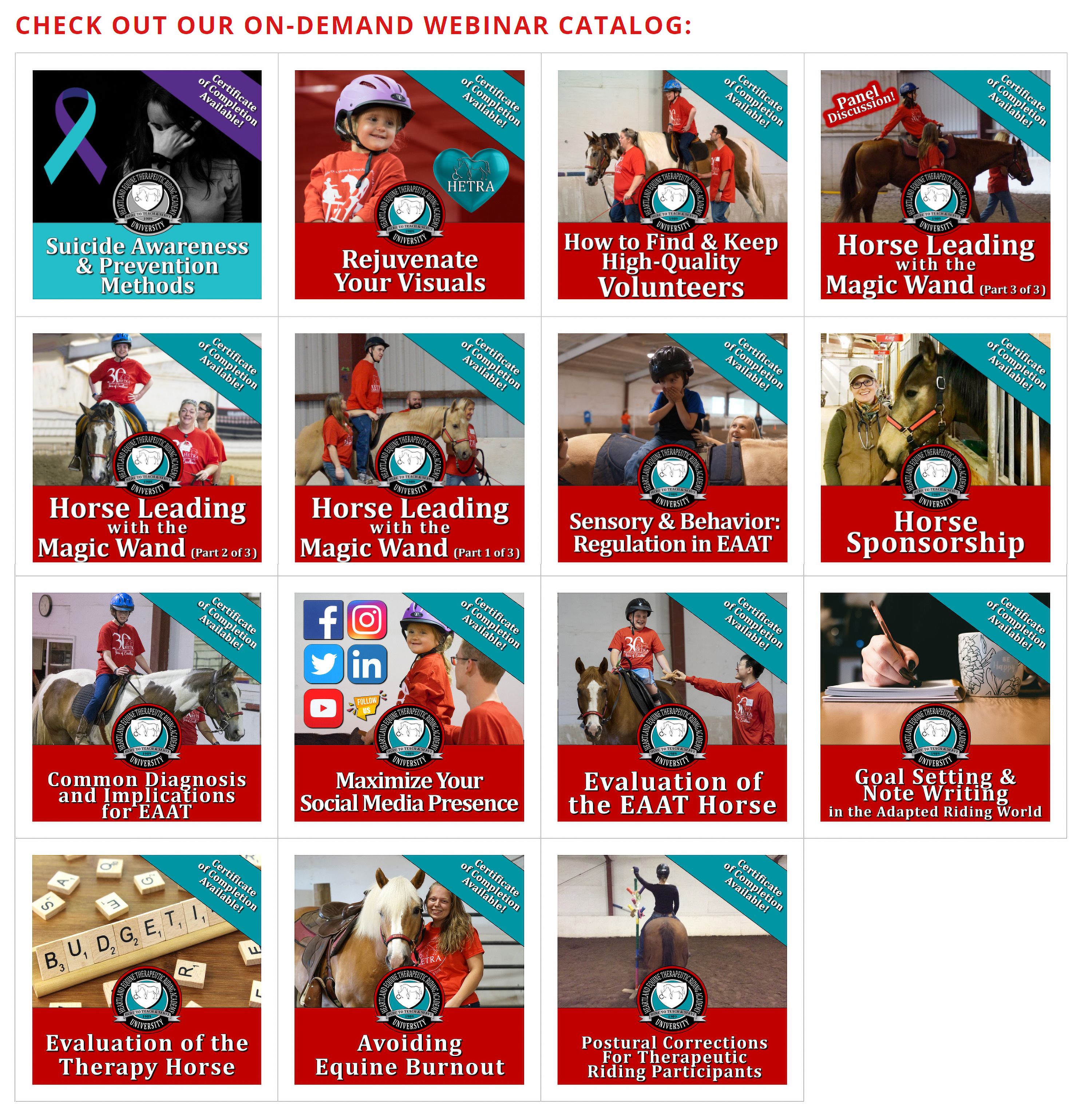 While it is more than a fair assessment that 2020 has presented everyone with a lot of stress and challenges, there is at least one thing that has bloomed out of the past several months. When HETRA was forced to close down it's campus in late March due to COVID-19 restrictions, the organization's aspirations of offering webinars and other online educational content were fast-tracked into a reality. Now, 170 days after the first webinar was offered, HETRAUniversity.org has officially launched.
In September of 2019, HETRA hired Joshua Howell to their Development Staff. On top of his history of working for non-profit organizations, Joshua had specific knowledge and experience in running educational webinar series. This was something that HETRA had wanted to explore for a while, and had eventual plans to incorporate into their monthly programming. Fast forward six months and HETRA was suddenly faced with the challenge of finding ways to connect with its participant community who could temporarily not visit the campus. On March 20th, Cassidy Fredrickson, PATH Intl. Certified Instructor & Therapist here at HETRA, filmed and published a "Grooming Tools" instructional video with horse Mack. Within the short three-minute video, Cassidy coined the term "HETRA University," and the program launched from there.
Within weeks, HETRA had published a few more short videos on "Gait Patterns," "Horse Nutrition," and "Horse Disciplines." A new re-occurring video segment called "Story Time with the Minis" was added, which featured different HETRA staff members reading a children's book to HETRA's Mini Horses, Blue and Stormy. Then HETRA began approaching longer form educational videos with 30-minute recorded presentations on "Horse Colors and Breeds" and "Horse Communications." 
It wasn't long before HETRA was offering webinars for the EAAT Community on nearly a weekly basis. These one-hour live and interactive learning opportunities featured a wide variety of topics and relevant info for modern Equine-Assisted Activity Professionals and/or Non-Profit Staff. Six months later, HETRAUniversity.org features educational worksheets and coloring sheets, ten educational videos, nine Story Time segments, and fifteen hour-long EAAT webinars. 
In an effort to make their EAAT webinars available to anyone and everyone in the most convenient fashion possible, HETRA partnered with Hoof Falls & Footfalls to host on-demand versions of the webinars for the low cost of $5 each. Now, interested parties who cannot attend the live/interactive webinar are able to access the recorded version within days and watch it whenever they like. HETRA's most recent webinar, entitled "Suicide Awareness & Prevention Methods," is now available On-Demand for no cost.
We invite you to go to www.HETRAUniversity.org to see all of the educational content we have to offer.