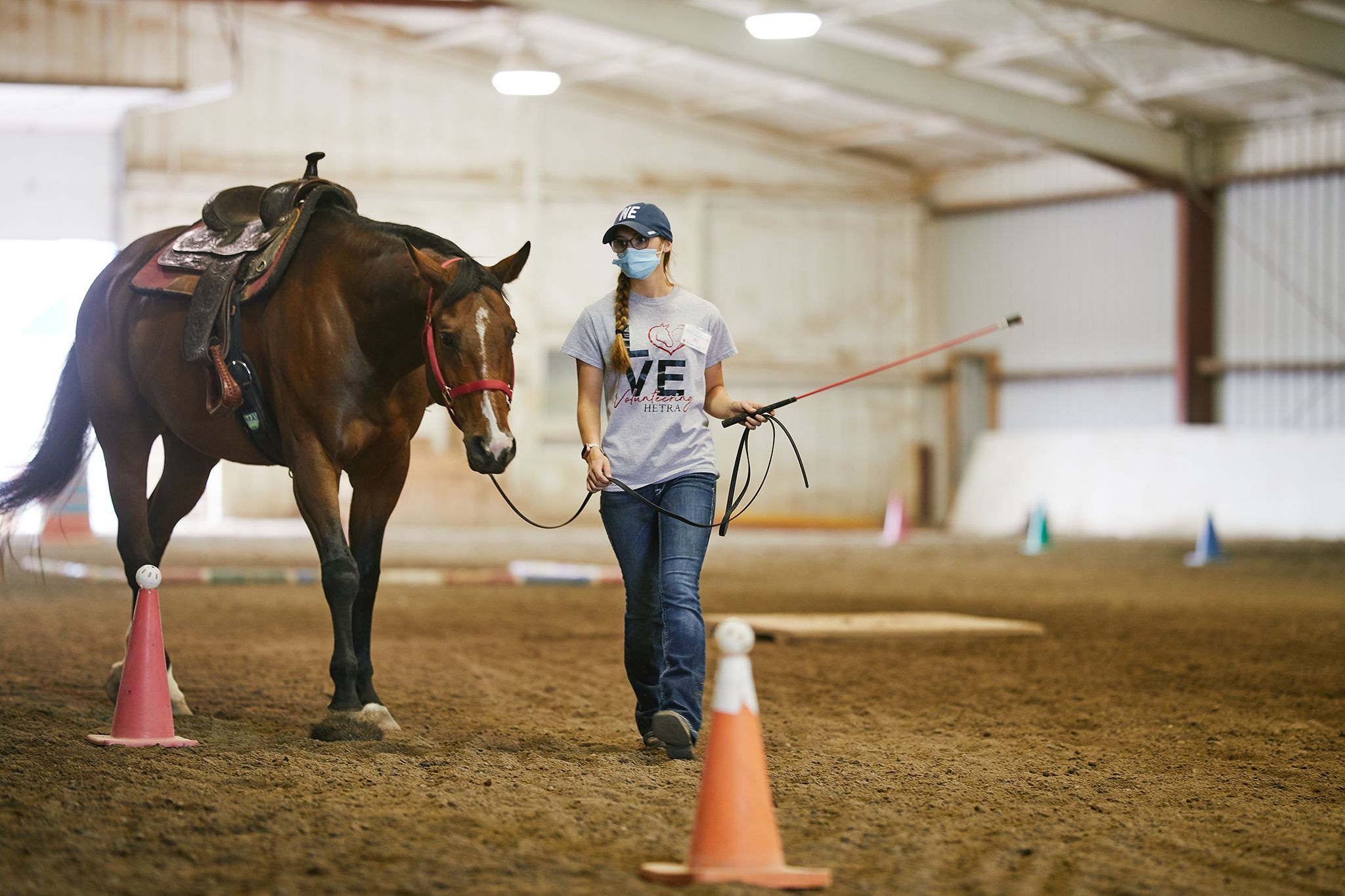 Hello HETRA Friends and Family,
The New Year is only hours away. Before we say goodbye to 2020 and all of the obstacles this year has brought us, we wanted to once again thank each and every one of you for your amazing support. You helped us get through an incredibly challenging year. Together, with your love and support, we accomplished a lot of amazing work here at HETRA.
You Impacted Their Lives For The Better
While the majority of us would just like to move on from 2020, we think it is important to recap some of the big things that happened this year. Despite the negatives, this year challenged HETRA to think outside of the box, to reexamine our programs in order to maximize the benefits to our participants, and, most importantly, to grow.
In March, due to the COVID-19 pandemic, we closed our campus for two months in order to protect the health and safety of our participants, volunteers, and staff. We knew that this would not be easy for our participant families, and so we pivoted to focus on virtual education through HETRA University. This included 60-minute webinars, short instructional videos, StoryTime with the Minis episodes, and free coloring pages and worksheets. HETRA University offered something for everyone in our participant, volunteer, and Equine-Assisted Services communities.
Despite 2020's consistent challenges, HETRA volunteers helped us accomplish our mission and we are so grateful for their unwavering support!  When we made the difficult decision to close our doors for several weeks, the volunteers continued to meet our critical needs. Many volunteers learned new skills during this time so they could help us in new ways! Barn Maintenance and Feeding volunteers came daily to maintain our horses' living spaces, to feed them and turn them out; ensuring that the HETRA herd stayed healthy and comfortable. Conditioning crews spent several hours each week exercising our horses, both physically and mentally, so they were ready to work when their participants returned. Volunteers also wrote letters to participants, providing reassurance that they were missed and not forgotten.
Click Here to Support HETRA's Mission!
Two months later, after implementing safety procedures and policies related to COVID, we reopened in a tiered format for our participants. Immediately, we found our participant families were in even greater need of HETRA services. More than 42% stated that they experienced a decline in mental or physical health due to the 8-week suspension of programming. While this was sadly expected, we committed all of our efforts to ensuring a safe environment for our participants to return to. When we began to welcome participants back to campus, volunteers picked up their responsibilities without hesitation. They continued to donate their time and finances to our organization, despite the uncertainty in their own lives. Interested in joining their ranks? Click here!
While our participant families were thankful that our doors were back open, we did find that many of them were struggling financially due to everything going on across the nation. In a normal year, our Signature Benefit Event, Blue Jeans and Dreams, takes place in April. That event significantly supplements the Participant Sponsorship Fund. This fund helps HETRA maintain session fees at a reduced and affordable rate for all HETRA participants, regardless of their financial situation. We never want to turn anyone away from services due to financial reasons, but COVID forced us to cancel this year's Blue Jeans and Dreams Event. Without that event, we needed something big to happen to ensure that our Participant Sponsorship Fund could still support these families in need.
Click Here to Support HETRA's Mission!
HETRA pivoted, once again, as we decided to convert all of our energy and resources into our fall family fundraiser, Drive to Ride. In August, we realized there was no time to wait. We launched several Super Auctions that month, held mini-fundraising events in September like the Volunteer Olympics and the "We Walk So They Can Ride" 5K Run/2K Walk, and featured a few more online auctions in October that included some amazing gift baskets put together by our volunteers, staff, and board members. We even raised funds to cover four lucky staffers with Pies in the Face! 
Now, on the last day of the year, we can proudly say that because of gracious donors like you, our Drive to Ride family teams were able to exceed their fundraising goal. Overall, Drive to Ride raised over $104,000 in support of HETRA's Participant Sponsorship Fund. Several Drive to Ride teams earned free sessions and courses in 2021, and our families in need will surely be assisted through our fund. Especially in a year like 2020, this is an incredible feat, and we are humbled and honored by the support of our community.
Whether you personally gave to HETRA through any of these Drive to Ride efforts, or through other means like Karat Club, or supporting the Horse of the Year Race, or maybe you just helped spread the word to others, we couldn't thank you enough. Your support is much bigger than helping us keep the lights on and the doors open. You directly impacted the lives of our participant families. You ensured that there was a safe place for them to go for the services that they desperately need. These children, adults, and elderly participants could not wait to get back to programming, and they have all asked us to thank you on their behalf.
Although we are still facing many challenges related to COVID, with your help we can continue to impact each and every individual that steps through our barn doors. From our heart to yours, we thank you for being a part of the HETRA family and changing lives one stride at a time.