SUPER AUCTION PACKAGES 
---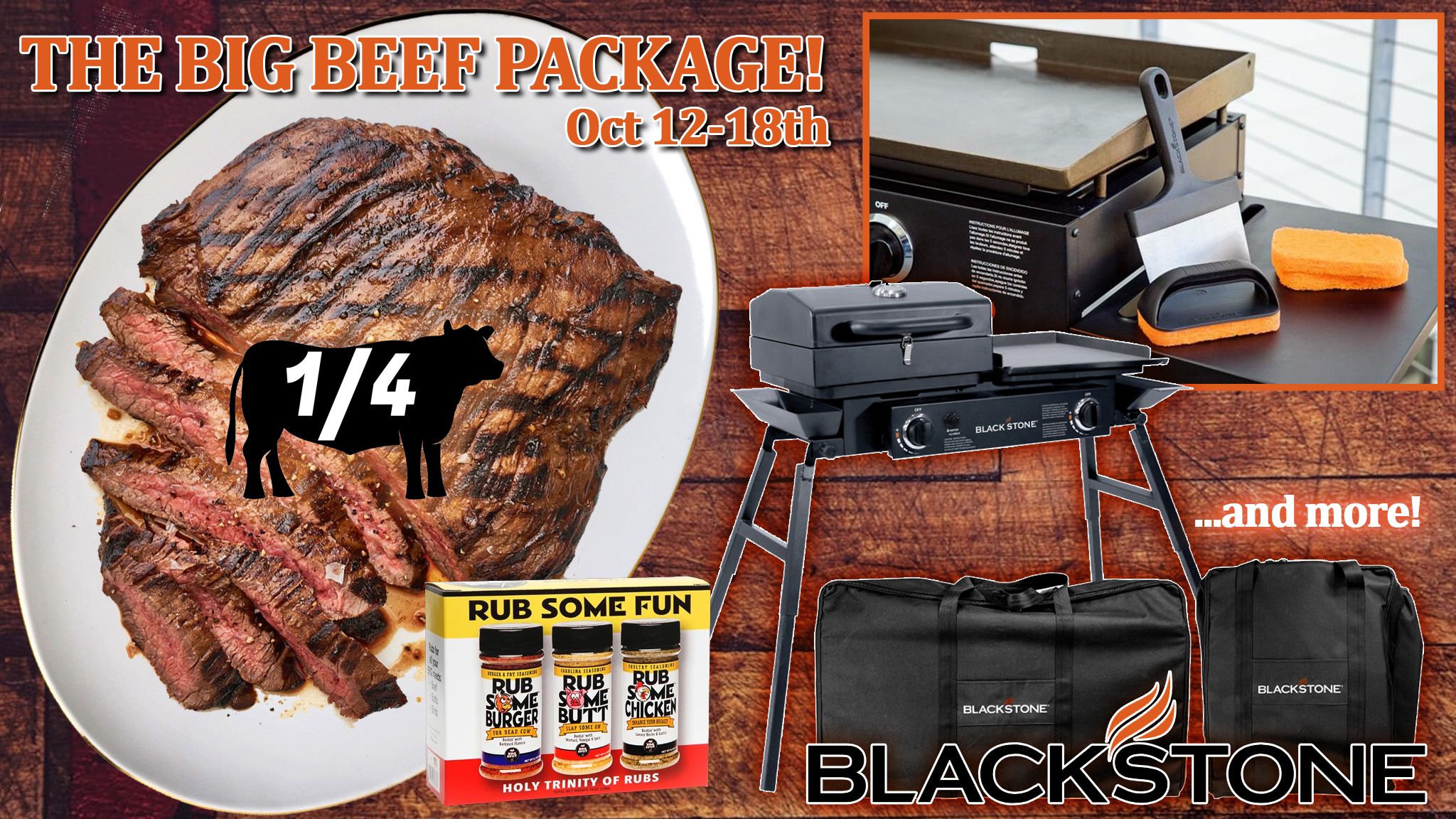 THE BIG BEEF PACKAGE
This package includes:
An even quarter of beef, processed by the Aurora Meat Block, and delivered to you by December! You'll receive around 150 lbs of T-Bones, Sirloins, Ribeyes, Roasts, and Ground Beef.
 
Blackstone Tailgater Combo grill and griddle. The Tailgater Combo makes the perfect all-purpose cooking unit for the outdoors. Adjustable legs mean you can cook on any terrain and stay level. Two hot burners give you the ability to cook different styles at the same time. Go frying pan, stockpot, Dutch oven, and go for fast intense heat. Throw on the Grill Box and now your grilling up to 500+ degrees. Lower your temp and go for the griddle for some flat cooking.
 
Blackstone Tailgater Combo grill Carry Case & Tool Kit
 
Webber Tool Set
HAPPY BIDDING!
---
HEISMAN FOOTBALL
October 19-25: Week two auction package is a football signed by 20 Heisman Football players including the following: Eric Crouch, Billy Sims, Tim Tebow and much more.  More info and photos coming soon!  
---
THE INSTANT WINE CELLAR
October 26 - November 1st will feature our ever-popular Instant Wine cellar.  This is a great opportunity to restock your wine cellar for the winter!!  More info coming soon!