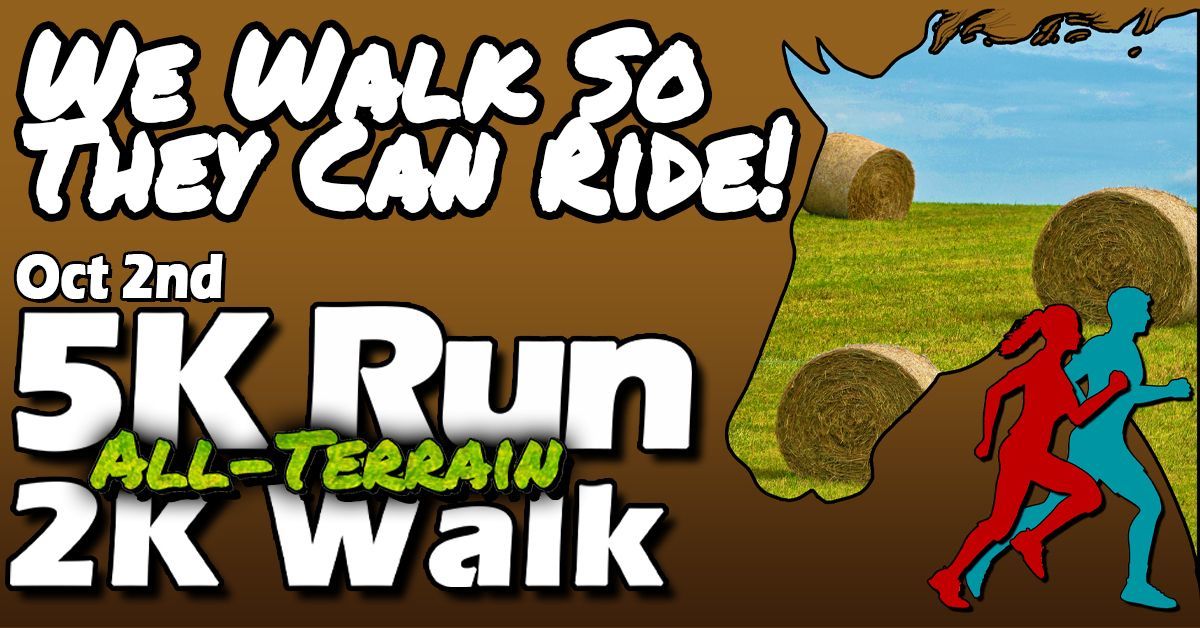 We Walk So They Can Ride!


When: Oct. 2nd




Run Check-in at 8am, start at 8:30am


Walk & Festivities: Check-in as early as 9:30, start 10am
Where: HETRA CAMPUS 10130 S 222nd St, Gretna, NE 68028
HETRA's all-terrain 5K Run / 2K Walk returns on October 2nd, 2021! Get your feet moving and your heart pumping as you take a scenic tour of the our beautiful barn property in Gretna, NE. As with last year, the proceeds from this event will support the participant families of Drive to Ride. These families are raising money for HETRA from October through December while earning free therapy sessions in 2022! New this year, if you are participating to support a specific family team, be sure to select them in the form below!
A virtual option is also available. So, feel free to still register and send us a video or pictures of you supporting drive to ride.
This is a fun walk/run so there won't be any official timers or prizes awarded.  So bring your Garmin, Strava, Apple Watch or whatever you use to track your time! 
 Children ages 10 and under are free. Our HETRA horses will be on-site during the event, please no pets.
This is a Fun Run for Charity.
No Bibs, No Awards, No Timers, just some outdoor fun for a good cause. Strap on your activity tracker to time yourself, or don't! Either way, rest assured that you will be making a difference in someone's life! So, Register Today!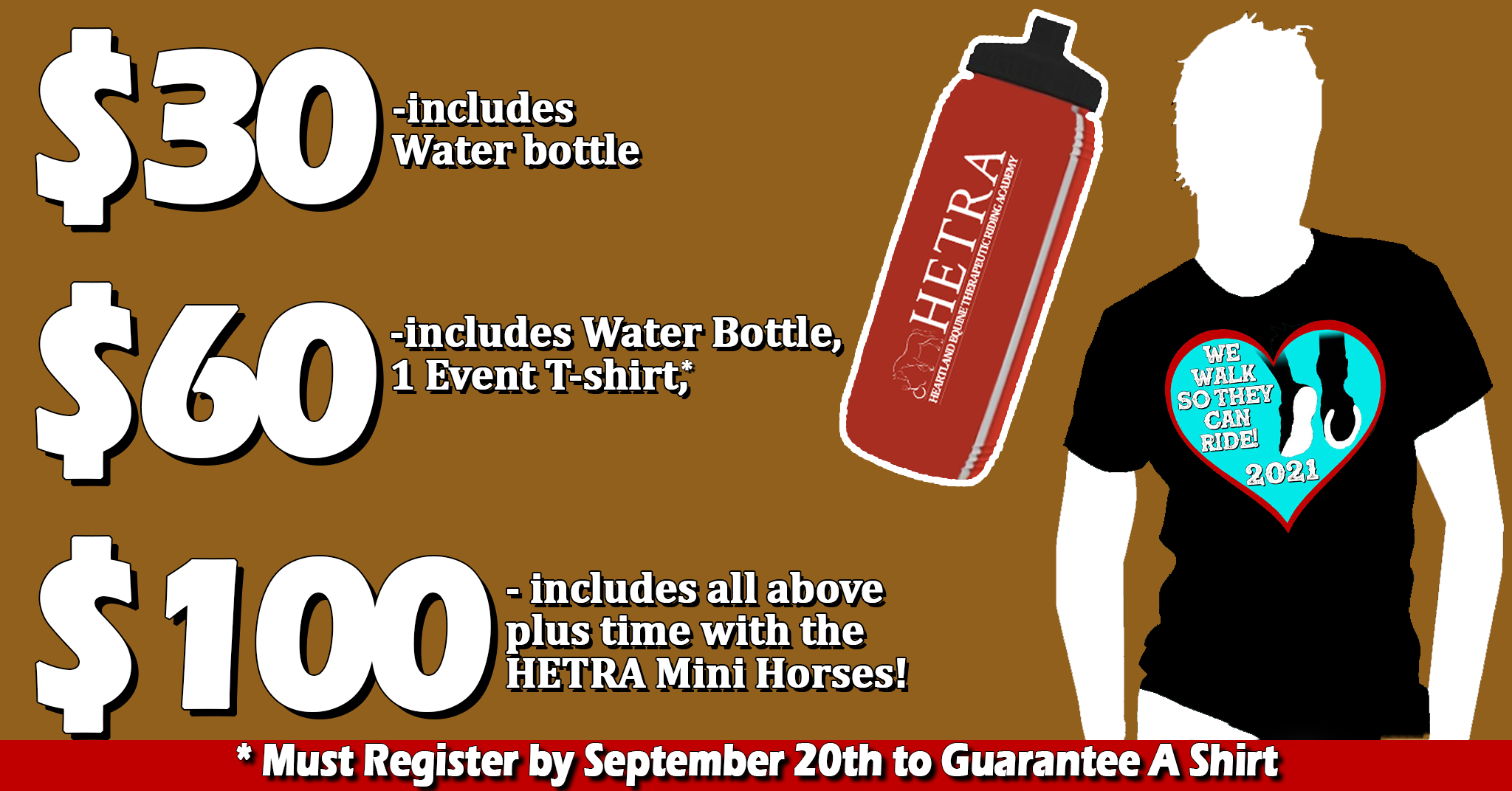 * FYI You are NOT Guaranteed a shirt if you register after 9/20/2020, due to Limited Supply
---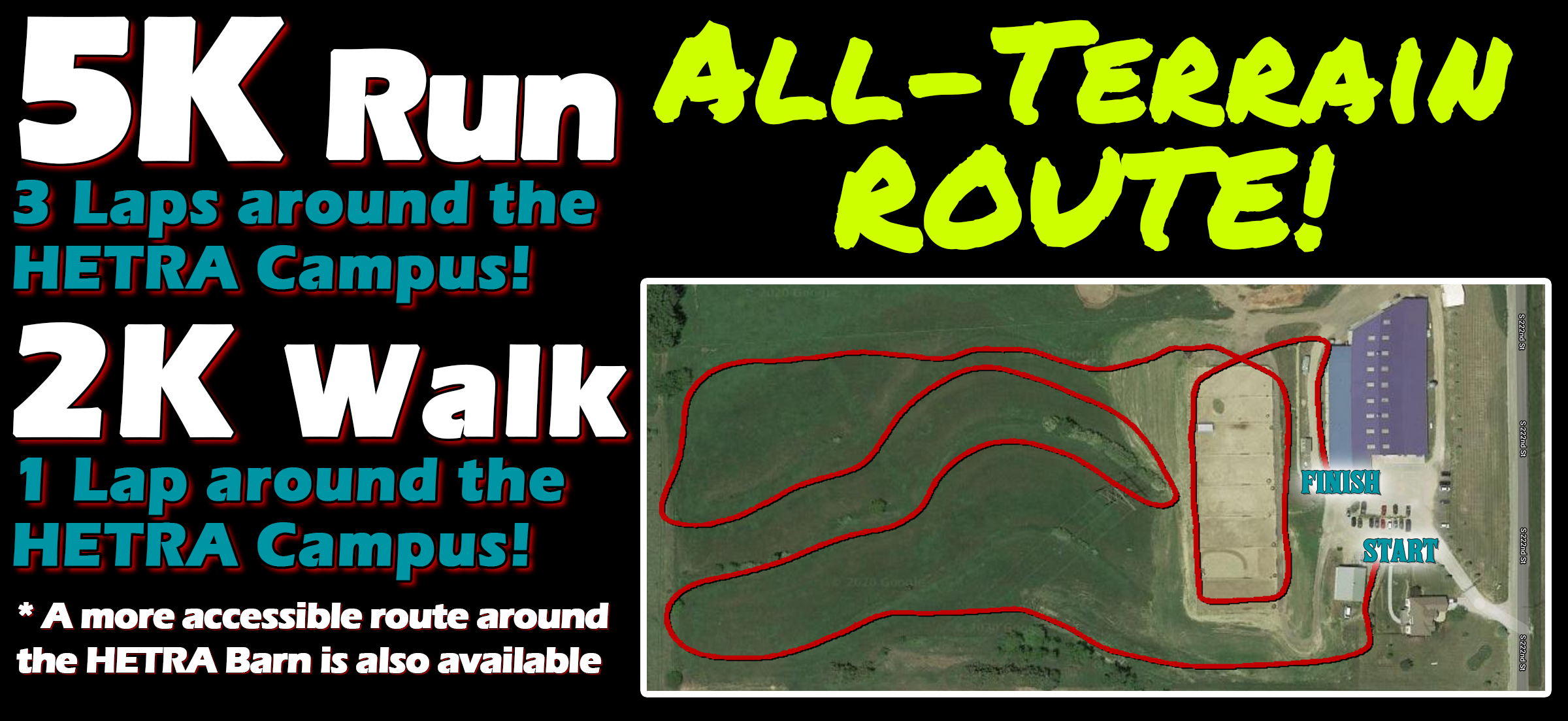 ---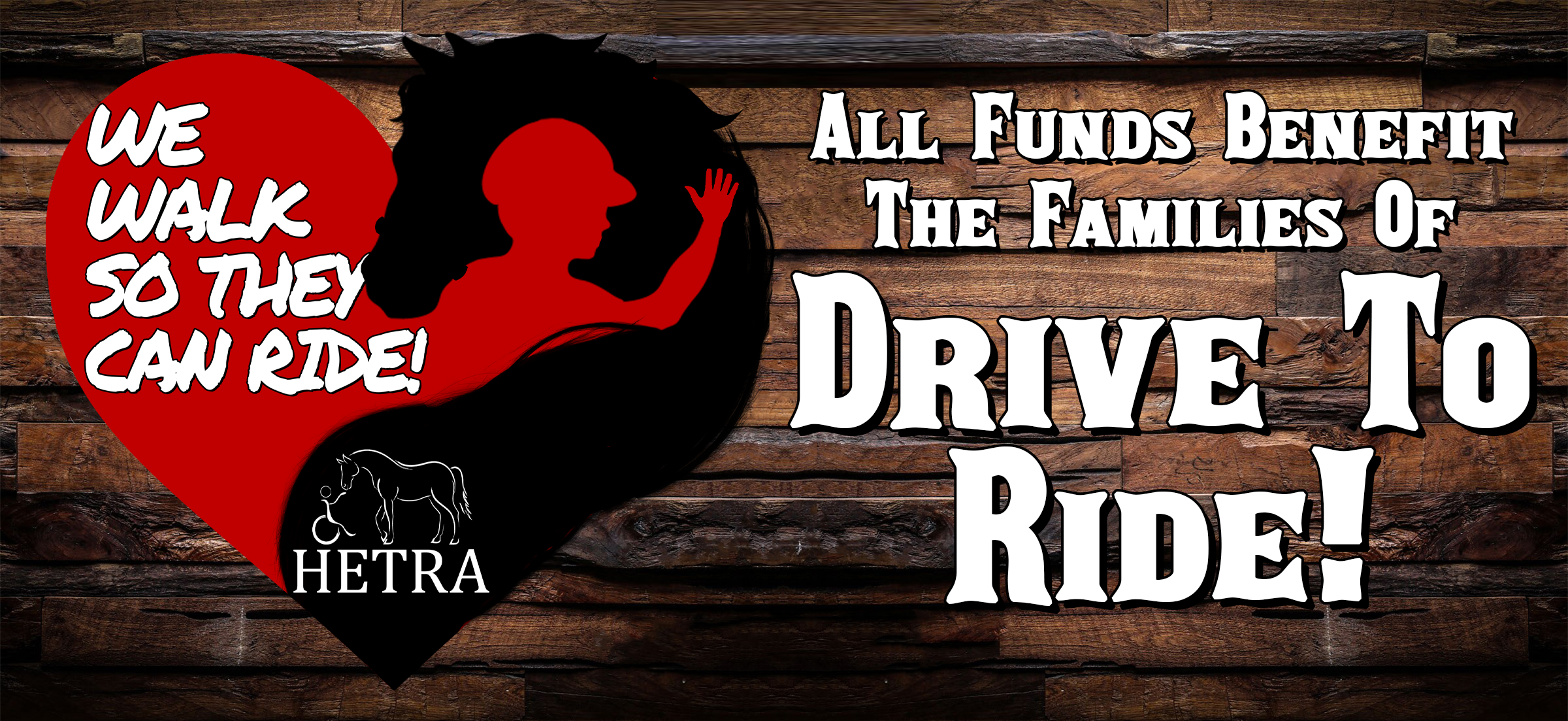 What is Drive to Ride?
Drive to Ride is an online fundraising campaign, led by the families who come to HETRA for services. As they raise funds for HETRA in honor of their child or adult participant, they earn free HETRA sessions in 2022. HETRA works year-round to ensure our program is affordable for all participants, regardless of their financial situation, and Drive to Ride goes a long way to help HETRA meet this goal. 
---
COVID-19 Safety Measures
As you enjoy the outdoors on HETRA's campus, help us keep this a safe and fun event by keeping in mind the info below. 
Covid-19 Symptoms?

Social Distance

Mask Policy

Hand Sanitizer

If you are displaying COVID-19 Symptoms, please do not attend the event. Instead, stay home and get better soon!

While on the route or enjoying the festivities, please make the conscious choice to social distance at least 6 feet from other people you did not come with.

Masks will not be required while on the Run/Walk route. Please, however, wear your mask as you enjoy the games and festivities when 6ft social distancing can not be maintained.

Hand Sanitizer stations and bathrooms will be available on campus
---
Thank You To Our Drive to Ride 2021 Sponsors!
Badger Body & Truck Equipment, Inc - Ability Sponsor

Barb Cockerill - Ability Sponsor

CDM Service Group - Ability Sponsor

Janet & Louis Pol - Ability Sponsor

Marti Neely - Ability Sponsor

Dr. Mike & Kathy Gross - Ability Sponsor

Seim Johnson - Ability Sponsor

TDH Contracting - Ability Sponsor

TR Construction - Ability Sponsor

Jenny and David Henricksen - Hope Sponsor

Papillion Sanitation - Hope Sponsor

Pinnacle Bank, Elkhorn - Hope Sponsor

Custom Electric Inc. - Joy Sponsor

Ed & Susan Stuchlik - Joy Sponsor

Lori & Greg Schilling - Joy Sponsor

Meridian Clinical Research - Joy Sponsor

Thomas & Theresa Helget - Joy Sponsor

Vala's Pumpkin Patch - Joy Sponsor