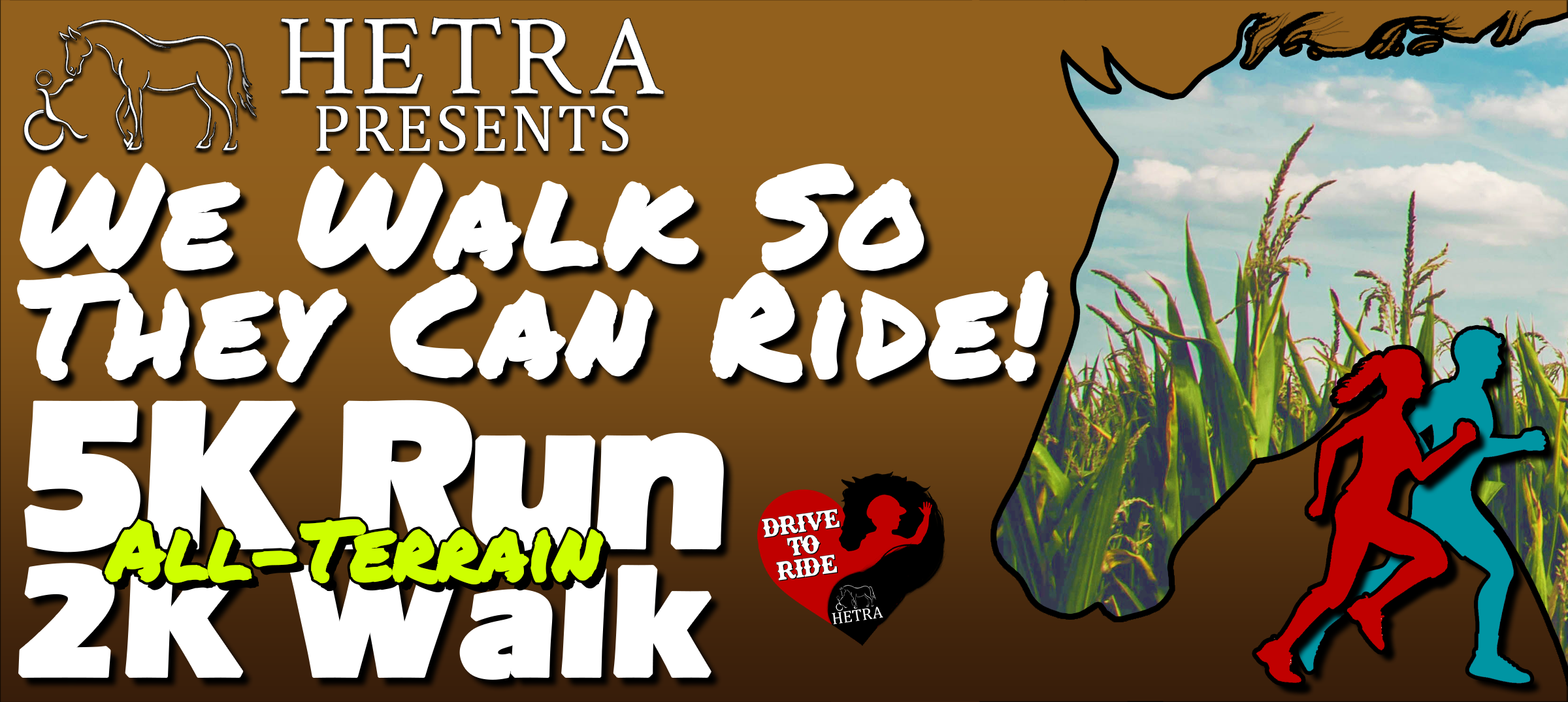 We Walk So They Can Ride!


When: Oct. 17th




Run Check-in at 7am, start at 7:30am


Walk & Festivities: Check-in as early as 8:30, start 9am - Noon
Where: HETRA CAMPUS 10130 S 222nd St, Gretna, NE 68028
Join us for a charity walk to support sponsorships for our participants and their families. Walk or run through a scenic all-terrain course, located on our beautiful barn property in Gretna, NE.  A 5K all-terrain run, a 2K all-terrain walk, or an alternative, shorter, flat terrain walk is also available. Following the walk, enjoy family-friendly carnival games, including adult and child prizes, as well as a tour of our barn or meet the mini horses, Stormy & Blue! 
A virtual walk will also be organized for this event if you are unable to attend in person. We also plan to film the route with a GoPro and provide Virtual registrants with the link to enjoy. Children ages 10 and under are free. Our HETRA horses will be on-site during the event, please no pets.
This is a Fun Run for Charity.
No Bibs, No Awards, No Timers, just some outdoor fun for a good cause. Strap on your activity tracker to time yourself, or don't! Either way, rest assured that you will be making a difference in someone's life! So, Register Today!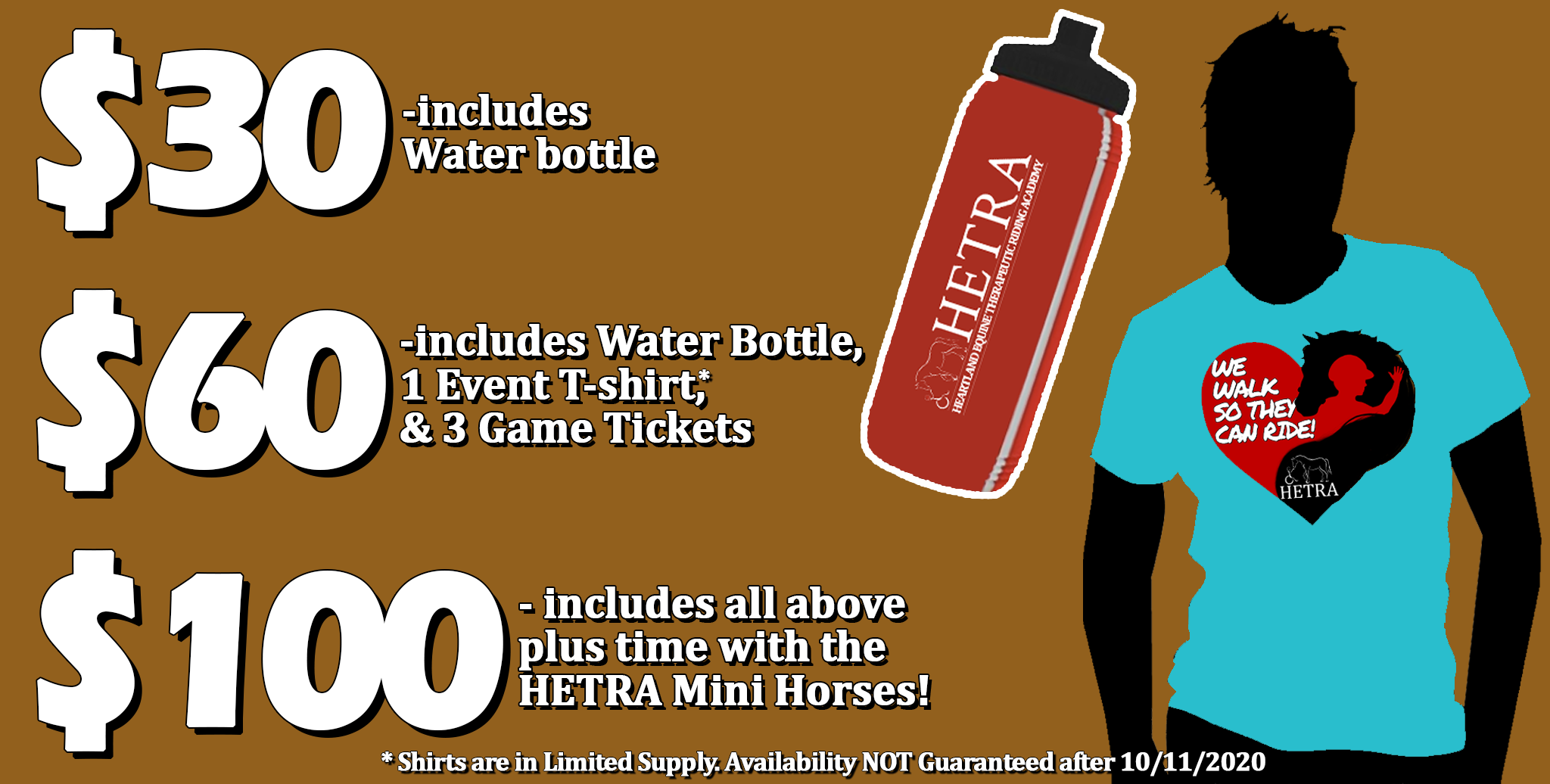 * FYI You are NOT Guaranteed your Desired shirt size After 10/1/2020.0 After 10/11/2020 Shirts Are NOT Guaranteed due to Limited Supply
---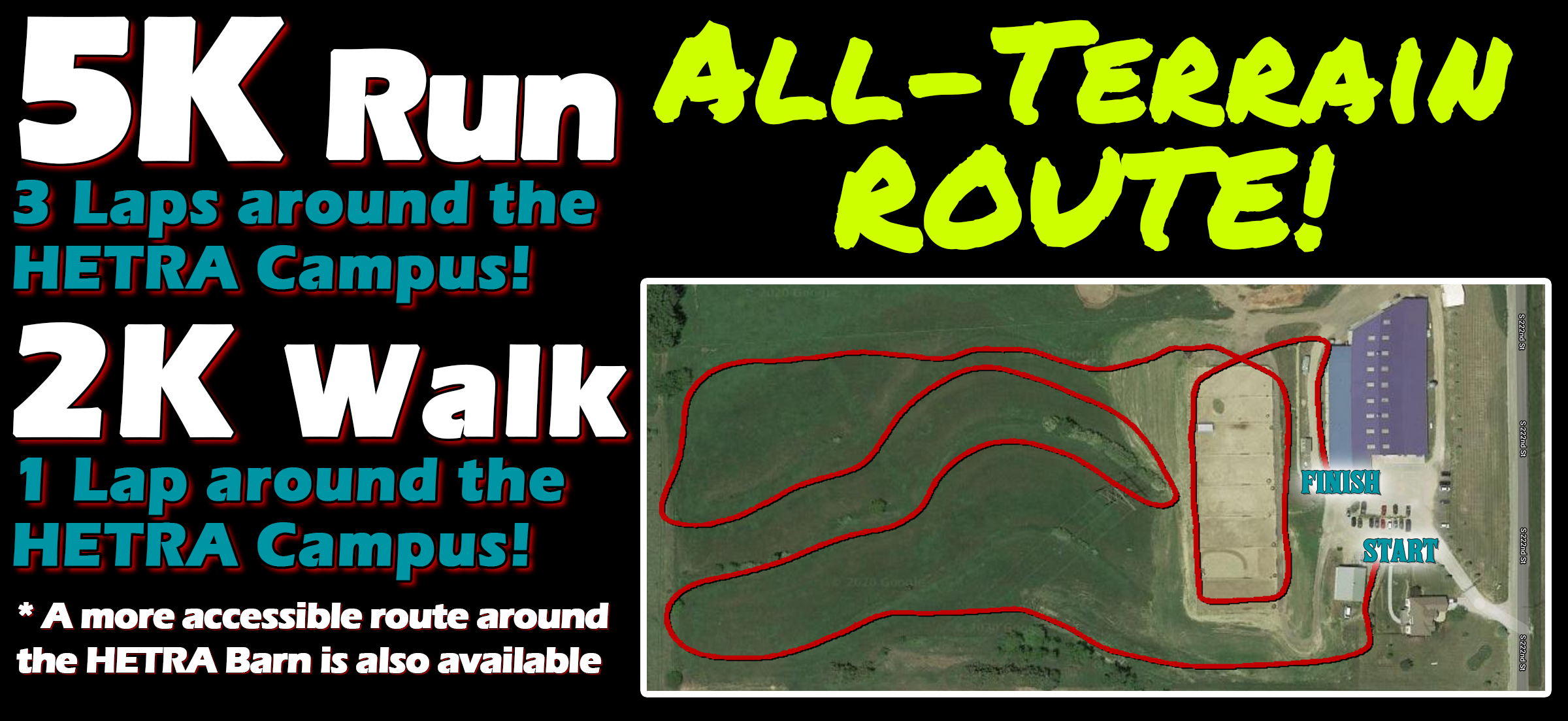 ---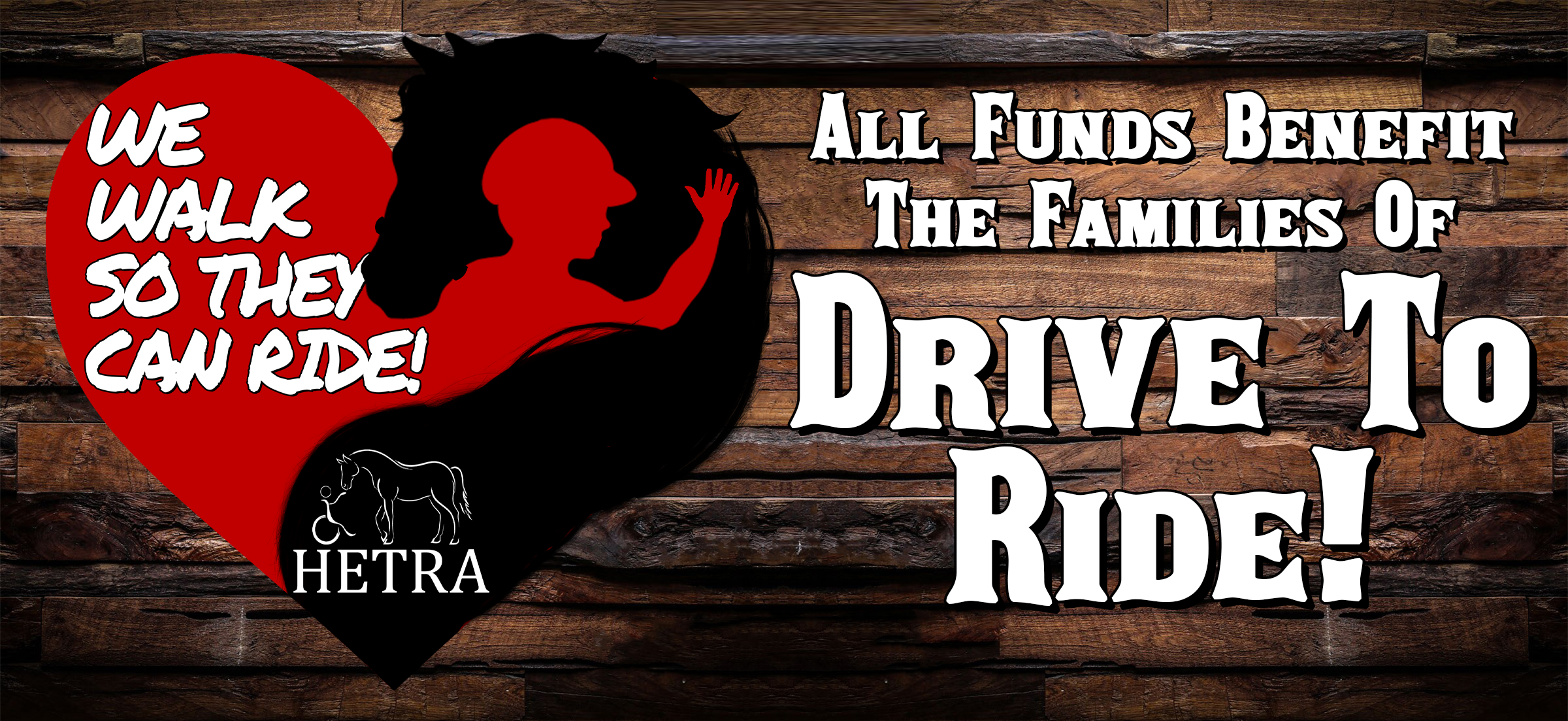 What is Drive to Ride?
Drive to Ride is an online fundraising campaign, led by the families who come to HETRA for services. As they raise funds for HETRA in honor of their child or adult participant, they earn free HETRA sessions in 2021. HETRA works year-round to ensure our program is affordable for all participants, regardless of their financial situation, and Drive to Ride goes a long way to help HETRA meet this goal.  We want to make the most of our Drive to Ride Campaign this year, and so we're hosting several special events like this Walk Event to ensure the success of our family teams! The funds raised through each of these events will be split between the Participant Sponsorship Fund as well as individual family Drive to Ride teams!
In late March, HETRA made the difficult, yet necessary decision to delay our 20th Annual Signature Blue Jeans & Dreams Benefit.  Unfortunately, we are not able to hold our traditional event this year due to COVID-19.  Instead, we are transitioning the energy and components of our Blue Jeans & Dreams event into our Drive to Ride Campaign which benefits the participant families who come to us for services. 
---
COVID-19 Safety Measures
As you enjoy the outdoors on HETRA's campus, help us keep this a safe and fun event by keeping in mind the info below. 
Covid-19 Symptoms?

Social Distance

Mask Policy

Hand Sanitizer

If you are displaying COVID-19 Symptoms, please do not attend the event. Instead, stay home and get better soon!

While on the route or enjoying the festivities, please make the conscious choice to social distance at least 6 feet from other people you did not come with.

Masks will not be required while on the Run/Walk route. Please, however, wear your mask as you enjoy the games and festivities when 6ft social distancing can not be maintained.

Hand Sanitizer stations and bathrooms will be available on campus
---