Skip to main content
April 29th 2023 - Doors Open at 5pm
How Blue Jeans & Dreams Truly Changes Lives
Heartland Equine Therapeutic Riding Academy's (HETRA) mission is to improve the quality of life, both physically and emotionally of adults and children of all ability levels through equine-assisted activities. Over the last 34 years, we have grown from one participant, one horse and three volunteers, to serving over 150 participants each week, ages 2 to 92, with a variety of diagnoses, including autism, cerebral palsy, muscular dystrophy, developmental delays, down syndrome, traumatic brain or spinal cord injury, and strokes. From Adaptive Riding, Therapy Services, Life Skills Development Courses, Mental Wellness Sessions and more, our Occupational Therapists, Physical Therapists, Mental Health Therapists, and PATH Intl. Certified Instructors work hard to customize every program to meet the unique needs of each participant. 
In 2022, we saw a 63% increase in the need for financial assistance to HETRA families, and the need for your support is greater now than ever! Our Blue Jeans and Dreams Benefit helps subsidize HETRA's Participant Sponsorship Fund. This fund allows HETRA to maintain session fees at a reduced and affordable rate for all HETRA participants and their families, regardless of their financial situation. At the end of the day, we never want to turn someone away from services because of financial reasons. Join our mission by Sponsoring, Attending or Donating to this years 22nd Annual Blue Jeans and Dreams Benefit, and you can help us Change Lives One Stride At A Time.  
Thank You To Our Past Blue Jeans & Dreams Sponsors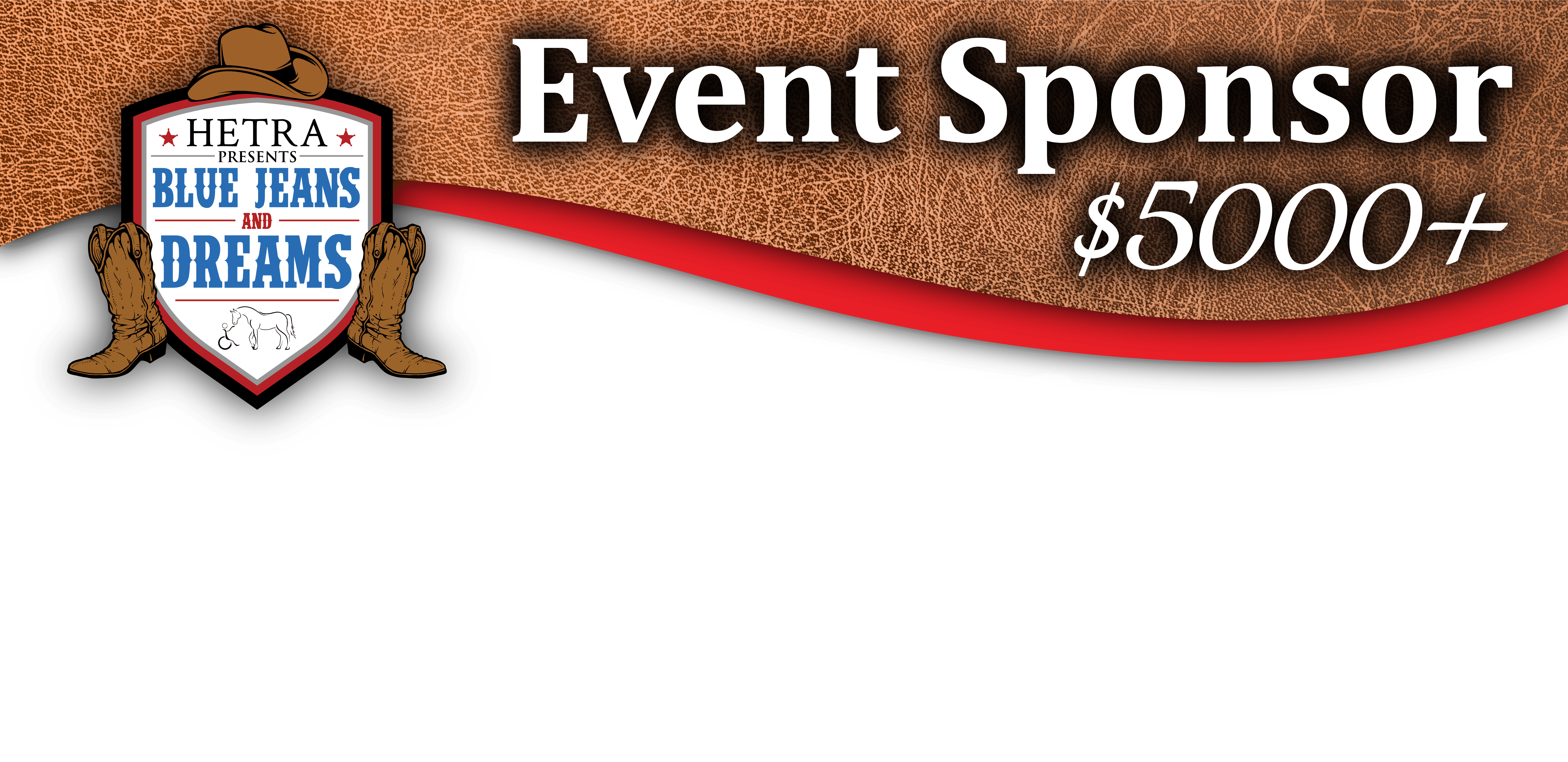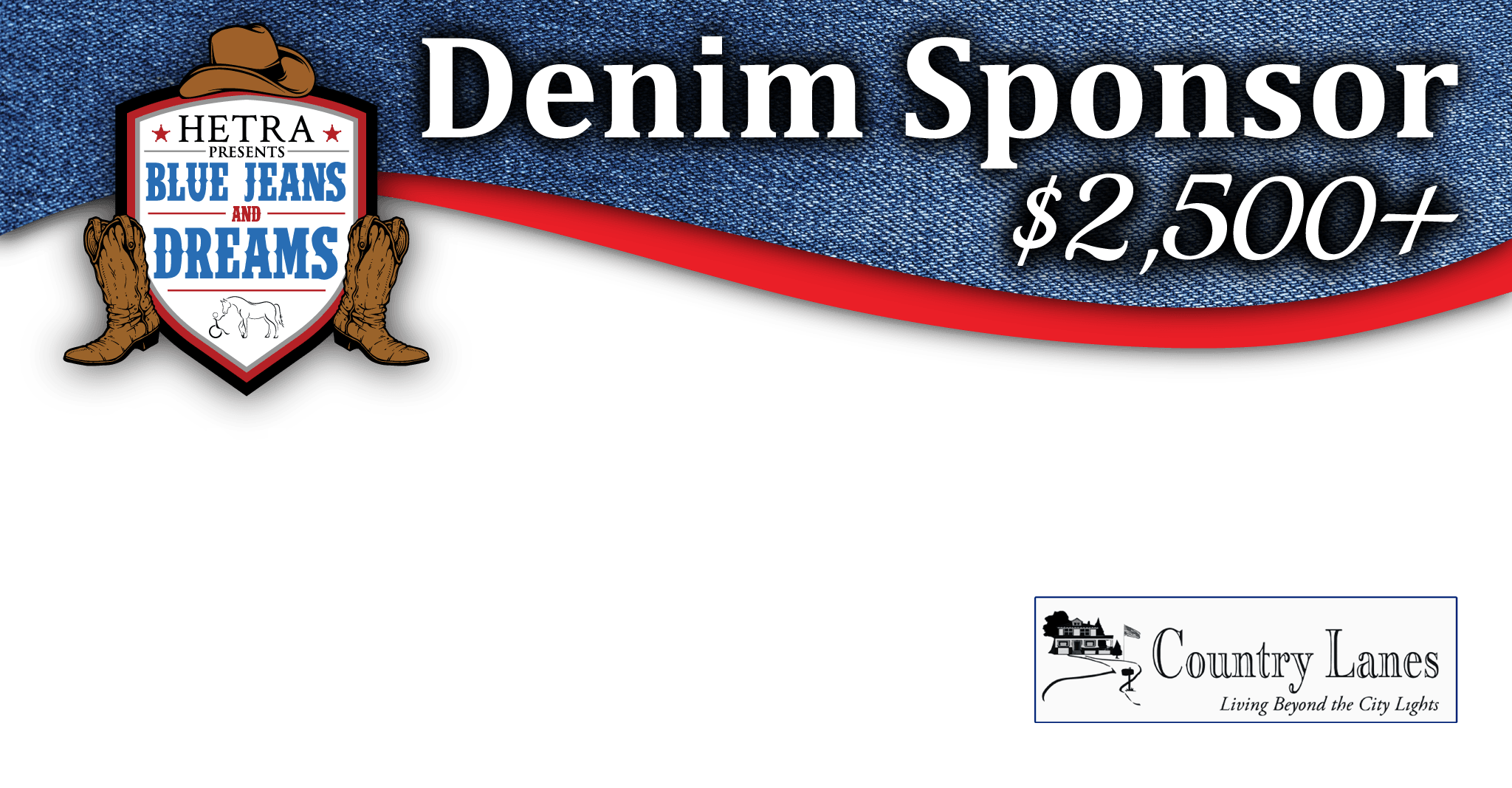 B Douglas Construction Solutions, LLC

Barb Cockerill- In Honor of My Hero! Emily Koesters!

Empowered Baseball Academy

Marti Neely Design & Associates

Phillip Wonder Sports Photography

Burton Plumbing Services, Inc.

In memory of Coop - Megan Dannelly & Family

Omaha Community Foundation

Stones Worth Stepping, P.C.

Boys Town National Research Hospital

Credit Information Systems

Dr. Bimbo Pietro DDS & Dr. Vince Pietro DDS

Drs. Michelle Kompare & Ross Mathiasen

Kyle Iske Insurance Agency Inc.

Meridian Clinical Research

Nicole & Samuel Felberbaum

Rai Stone Wealth Partners

Roshelle & Mariyka Campbell

TGIF-Millard Business Association

WIT Capital Management, LLC