Veterans & First Responders Project Team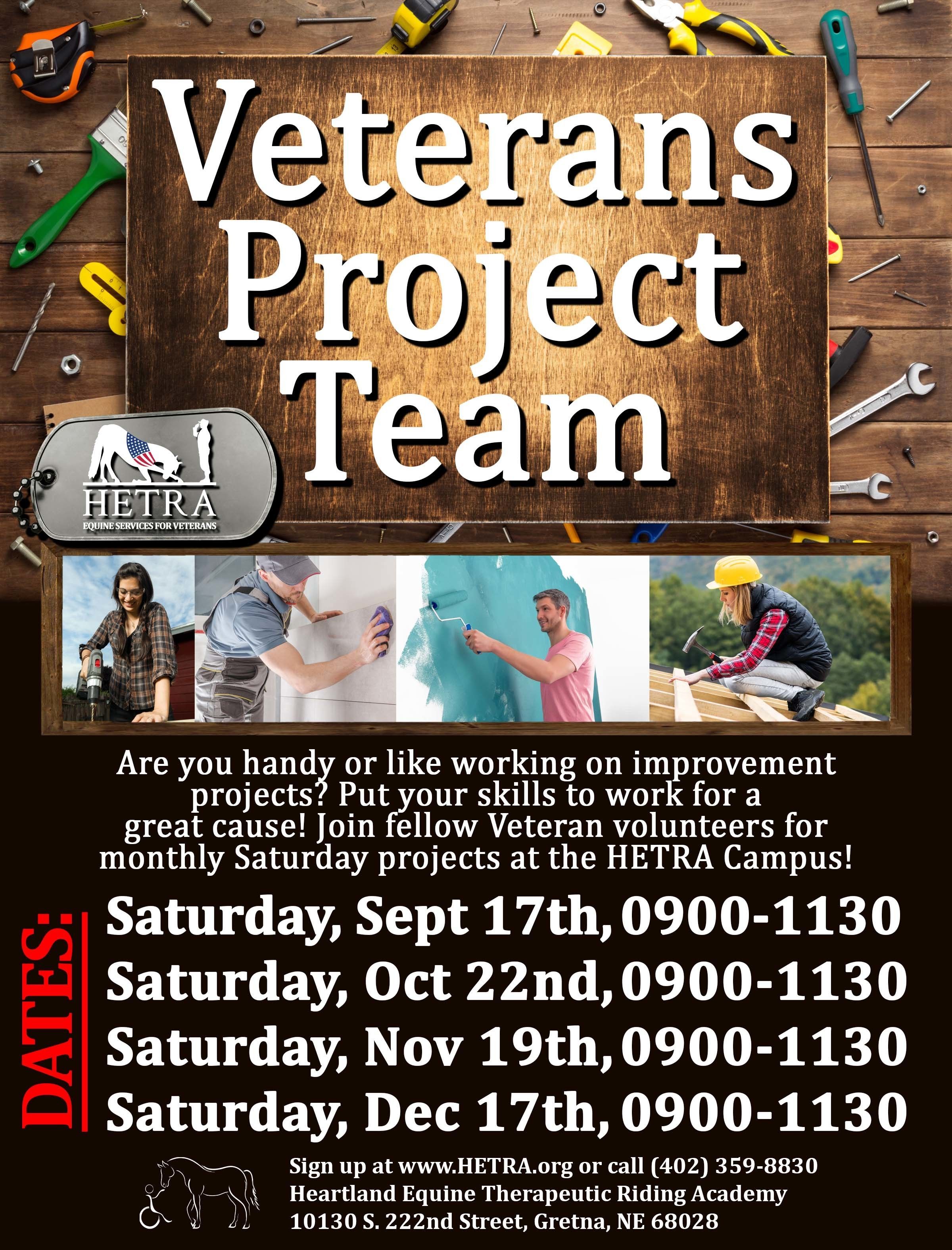 Are you handy or like working on improvement projects? Well, put your skills to work for a great cause.
Veterans & First Responder Project Team - A group of Veterans & First Responders meeting to enjoy a time of fellowship as well as putting to great use their skills and talents while giving back to a nonprofit. We will be working on large-scale projects such as building, painting, and construction as well as technical projects like gardening and landscaping. Projects will be dependent on attendance, weather, and if the horses are being used in riding sessions at the same time. The group will be provided with tools, and beverages!