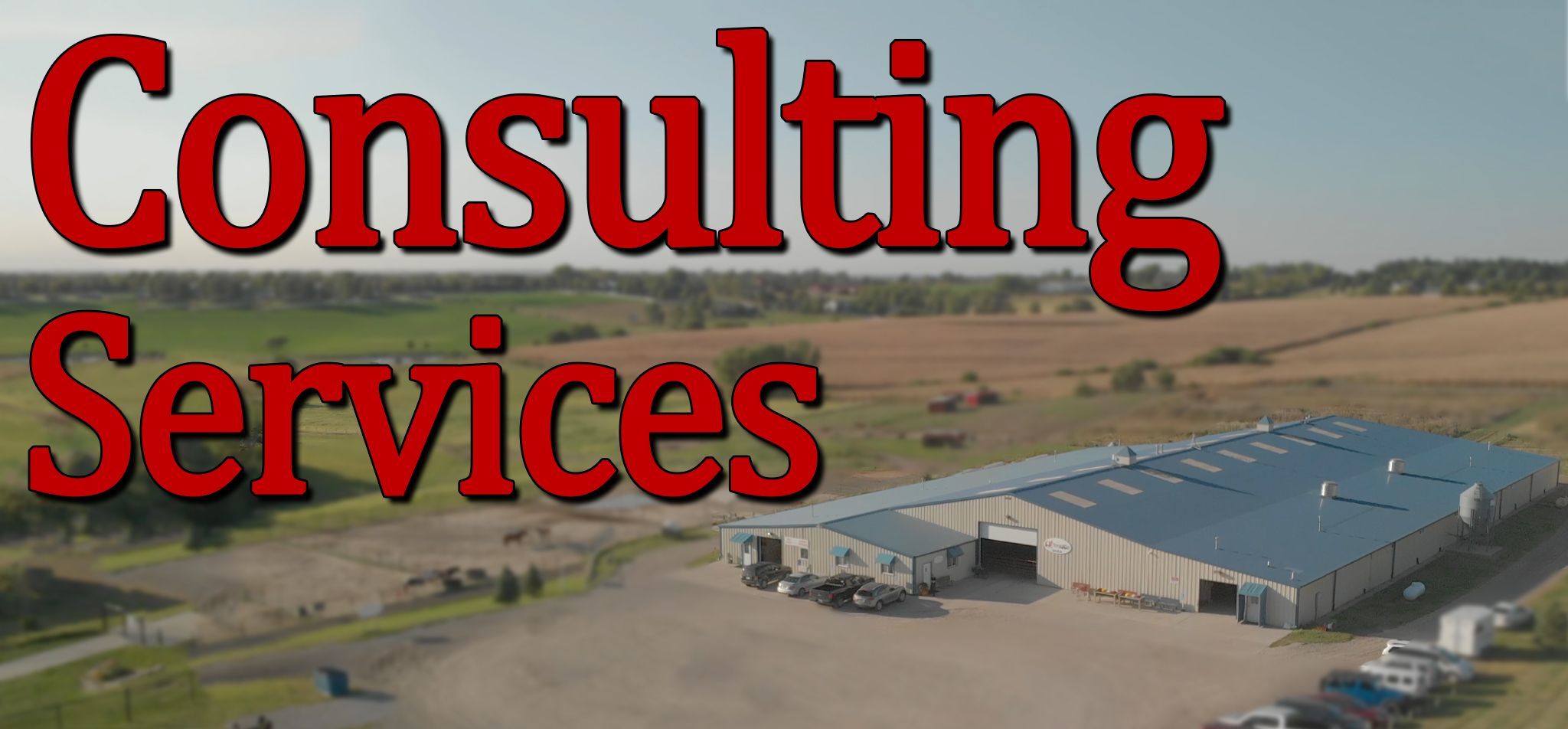 Who Are We?
Heartland Equine Therapeutic Riding Academy was started in 1989 by Steve and Janet Henthorn of Omaha, Nebraska. The program started with one participant, one horse, and three volunteers and functioned as an all-volunteer organization for many years. From 1989 through 2013, we slowly built the organization including adding additional programming and staff.   During this time we operated out of two privately owned boarding facilities located approximately 20 miles apart. In 2014, we took the leap and leased a larger facility where we were able to bring the horses and participants from the two smaller locations into one centrally located facility.  At this time we also entered into our first capital campaign and we can now say that we proudly own this beautiful facility that sits on 25 acres just outside of Omaha, Nebraska.  Pre-COVID our facility served approximately 150 participants per week in many different programs including Adaptive Riding (formerly know as Therapeutic Riding), Therapy Services – specializing Hippotherapy, Equine Services for Veterans, Adaptive Carriage Driving, Day Camps, Life Skills Training, Equine-Assisted Learning, Equine-Facilitated Psychotherapy. We now also have many virtual programming offerings through HETRA University.  Our staff consists of PATH International Certified Riding and Driving instructors, Equine Specialists in Mental Health and Learning, Occupational, Physical, Speech, and Mental Health Therapists as well as Administrative and Development Specialists.  
Consulting
One of HETRA's strengths over the years has been the ability to develop and implement new programming. This was strongly demonstrated in 2020 when the HETRA team pivoted quickly due to COVID and started HETRA University. HETRA University has grown into many different facets including a Podcast, EAS professional webinars as well as a place for our participants and volunteers to learn and grow. HETRA has also shown a strong dedication to our horses, volunteers, participants, and community which has led us to develop a robust volunteer and horse programs.   
As you can imagine, with all this activity, we need to have a very strong support system. With 30+ years of experience in the EAS industry and nonprofit management, we have experience in everything from Programming and all that entails, to fundraising and grant writing, as well as all things administrative.  HETRA is now excited to share our knowledge and experience with others in the industry through our EAS Consulting Program. If you are interested in more information on our consulting services please click on the more info button and we will reach out to you. We offer an initial free 15-minute consulting call with the team member of your choice to start the process.  
---
Consulting Packages
Initial Free Consultation 
Includes a 15-minute phone consultation with your staff of choice. Are we a good match for you? Click the button below to find out how HETRA can help you realize your organization's goals and aspirations!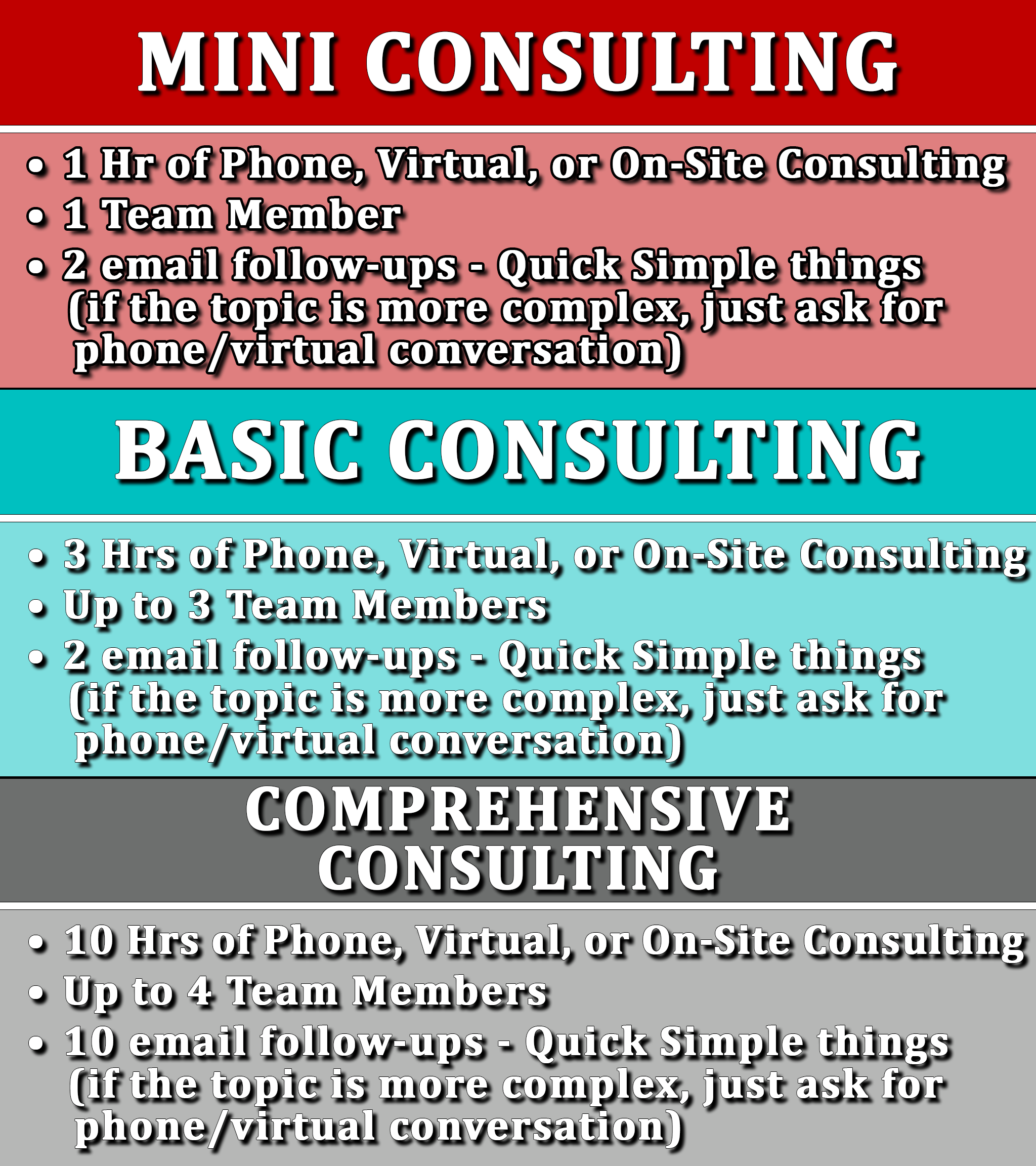 * One call, visit, or virtual meeting is equivalent to one hour, not to be broken up.
**Customized consulting packages available upon request 
---
Meet HETRA's Staff
CEO

Areas of Expertise:
- Leadership including building an effective and engaged team
- Nonprofit Management
- Budgeting
- Grant Writing and Fundraising
- Therapy Services
- Program Development
- and more...

Edye Godden

Edye Godden serves as the Chief Operating Officer at HETRA. She has been with the organization for the past 30 years in various capacities.  Along with being the CEO of the organization, she is also an Occupational Therapist, Certified Therapeutic Riding Instructor, Equine Specialist in Mental Health and Learning as well as a Clinical Specialist in Hippotherapy. These other "hats" help keep her well connected to the programming offered at HETRA and give her first-hand experience of the impact HETRA has on the participants we serve.  With 30 years of experience in the field of Equine Assisted Services and specifically with HETRA, Edye has assisted in HETRAs growth from a small all-volunteer organization running out of other boarding facilities to where we are today – owning our own facility with a full-time staff of 13. HETRA's programming includes adapted riding, therapy services, equine services for veterans, life skills, equine-assisted learning, equine-facilitated psychotherapy, corporate retreats, HETRA University (the educational arm including Not Just a Pony Ride, Podcasts, and webinars offered to the greater EAS community) as well as EAS consulting services. 

Edye earned a Bachelor of Science degree in Occupational Therapy from Creighton University in 1991.  In 2007 she was awarded the PATH, Intl. Region 7 Instructor of the Year Award.  In 2013 Edye received the "Caring for Others" award from Woodmen of the World.   Edye has presented numerous times at the PATH, Intl. Region 7 Conference, as well as been a presenter or co-presenter on many of HETRA's webinars.  

"I have so many favorite memories of the people and horses I have been blessed to work with over the past 30 years.  One of these memories is of a wonderful horse named Odie.  Odie taught so many people how to ride and be successful in the saddle – I can't even tell you the number of people he helped over his years of service.  He was a kind soul and a gentle giant but my best memory of him which occurred after almost every single ride was when the student had dismounted Odie would bend his neck all the way around the side to get a look at who had just gotten off.  It was almost as if he was saying – Hey good job up there today to each and every rider.  He was truly a once in a lifetime type of horse that I will never forget!" 

"The students, staff, volunteers and horses at HETRA are all truly amazing and I am so fortunate to be able to be able to combine my two great passions in life helping others and horses into a career that makes a difference in so many people's lives.   I can't imagine doing anything else.  I have been so blessed to be on this journey with all of the amazing people and horses that make up HETRA!  The first 30 years have been such an adventure – I can't wait to see what the next 30 years bring….."

Areas of Expertise:
Leadership including building an effective and engaged team
Nonprofit Management
Budgeting
Grant Writing and Fundraising
Therapy Services
Program Development
Board Development and Management
Strategic Planning 
Staff Development and Management

COO

Areas of Expertise:
- Administration 
- Data Tracking
- Board Management
- Marketing
- and more...

Erin Bevington

Erin started working at HETRA in 1996, and has served many roles in the organization, from Instructor to Horse Manager, Volunteer Coordinator,  Finance & Administrative Manager, and now the Chief Operating Officer.  She has been a PATH, Intl. Certified Instructor since 2000.  Erin has her Bachelor of Science in Equine Science from Colorado State University.

Erin also completed the Salesforce Admin 101 Course in 2009, and has enjoyed working with other centers setting up database systems for their organizations.  Erin was nominated and received the honor of being elected the PATH, Intl. Region 7 Representative.  She represented the PATH, Intl. Region 7 members from 2013 to 2017.  Erin has presented numerous times at the PATH, Intl. Region 7 Conference.  

In her spare time, Erin enjoys spending time with her family,  hanging out with her dog Tucker and showing her Miniature Horses.  "I love coming to work because of the amazing people that I get to work with every day.  I love being a part of this team and getting the opportunity to make a difference in our community. Not many people get to say they love their job, but I do LOVE my job!" 

Areas of Expertise:
Administration 
Data Tracking
Board Management
Marketing

Program Manager

Areas of Expertise:
- Recruitment and training of therapists
- Program development
- Safety: preventative strategies for office and barn
- Conflict resolution 
- Encouraging involvement with the local medical community
- and more...

Katherine Smith

Katherine Smith, OTR/L received her Bachelor of Science degree in Occupational Therapy from the University of Kansas.  She came to HETRA after working in hospitals, nursing homes, and private therapy clinics.  HETRA became a passion for Katherine on the first day back in 1995.  Having just purchased her first horse a year prior, she became involved with HETRA as a side walker and quickly joined Edye Godden, OTR/L (now the CEO of HETRA) in treating children with disabilities using horses.  Katherine is now the Program Manager having worked in many different capacities as HETRA developed and grew over the years.  Katherine has completed the American Hippotherapy Association Level I and II courses, has maintained certification as a therapeutic riding instructor for many years, and received ESMHL certification several years ago.  

For a number of years during HETRA's growth, Katherine managed one of the facilities that housed half of the HETRA program.  That experience has been invaluable in providing a "big picture" understanding of the many facets of providing therapy using horses.  From the care of the horses, maintenance of the property, safety considerations in all kinds of weather, to the management of families and volunteers in addition to actual treatment of our participants.  

Grateful that HETRA now has our own facility and very competent full-time staff to manage the many jobs this requires, Katherine is able to be involved in helping to develop the additional programming we now offer.  With more therapists doing treatment she is available to do more program development, evaluations, training of staff, managing the Medical Advisory Board, participating in research efforts, and a few webinars and podcasts.      

Katherine continues to work as an Occupational Therapist in the community. After years of treating injured workers, she is now providing ergonomic services to major employers to prevent injuries.  Knowledge of body mechanics, lifting techniques, workers compensation, and litigation are just some of the areas of interest and experience she brings to her work at HETRA.  

"One of the joys of being on this planet for this long is having grandchildren.  My daughter is an Army wife, married to a Major and they have 2 daughters.  In order to spend time with them I have to travel to wherever they're stationed.  Right now, they're in Texas.  Although I'm blessed to live in a time when we can pick up a phone as see the person we're talking to almost anywhere in the world, I'd still rather do a road trip !"  

Areas of Expertise: 
Recruitment and training of therapists 
Program development
Safety: preventative strategies for office and barn 
Conflict resolution 
Encouraging involvement with the local medical community

Equine Operations Manager

Areas of Expertise:
- Equine Intake Procedures
- Equine Retirement/ Dismissal Procedures
- Desensitization of our Equine Partners
- and more...

Shelby Winnail

Shelby Winnail joined the HETRA team as a volunteer in 2010 and as a full time staff member in 2015 after graduating with her degree in Animal Science- Equine Option from the University of Nebraska- Lincoln. Shelby is HETRA's Equine Operations Manager and a PATH Intl. CTRI, ESMHL, and Mentor. 

Shelby has spent all of her life dedicated to the equine industry and still enjoys raising and showing Palomino Quarter Horses in her free time. Shelby is passionate about keeping HETRA's herd "Healthy, Happy, Sane, and Sound" and is driven to share her knowledge with others in the industry through education.

Areas of Expertise:

Equine Intake Procedures
Equine Retirement/ Dismissal Procedures
Desensitization of our Equine Partners
Implementation of New Equines into Services
General Management of EAS Equines
Volunteer Horse Leader Education
Implementation of New Volunteer Horse Leader Techniques 
Saddle Fit
Development of a Volunteer Conditioning Program

Volunteer Operations Manager

Areas of Expertise:
- Volunteer training program development
- Volunteer information management
- Volunteer scheduling
- and more...

Rachelle Tidwell

Rachelle joined HETRA in December of 2018 as the Volunteer Operations Manager. Over the past 20 years, she has volunteered at several organizations dedicated to animal welfare, youth and adult services, and youth education and development.

"In order for nonprofit organizations to have the most positive impact in their communities, they must create and nurture a culture where volunteers are valued as an essential part of the organization's success. Well-trained volunteers who believe in the mission are not only inspired but also empowered to give their very best. My goal is for every volunteer at HETRA to feel accepted and valued as part of our team, to learn more and to apply that knowledge to serve others, and to pursue excellence in everything that they do. I want to provide opportunities for them to bring their best, do their best and be their best – together."

Areas of Expertise:
Volunteer training program development
Volunteer information management
Volunteer scheduling

Development Director

Areas of Expertise:
- Event Planning/Execution of events
- Non- Profit Management/Communication
- Relationship building/ Donor Relations
- Building a positive cultures 
- and more...

Angie Connell

Angie Connell is the Development Director at HETRA.  Angie joined HETRA in February 2021. She comes to HETRA with over 20 years of experience in event management, planning, and execution of events.  Angie was a part of planning many major events such as Olympic Swim Trials, College World Series, and NCAA Basketball and Volleyball tournaments. For the past decade, Angie was an Executive Director for a local non-profit. Her experience combined with her studies at Creighton University and the University of Nebraska Omaha brings new ideas and a unique perspective to HETRA. Angie is an extremely outgoing person who loves to talk to people within the community and is looking forward to getting to know the many families and volunteers at HETRA.  When Angie is not working on events she loves spending time with her family, husband Matt, daughter Grace, and son Henry.

Areas of Expertise:
Event Planning/Execution of events
Non- Profit Management/Communication 
Relationship building/ Donor Relations 
Building a positive cultures 

Intake Coordinator

Areas of Expertise:
- Administration/scheduling
- Volunteer Training
- Intake of Potential and New Participants
- Miniature Horse Appearances
- Adaptive Riding Instruction
- and more...

Rita Borgstadt

Rita Borgstadt joined HETRA in 2009 as a Volunteer. In 2014 she became a PATH Intl. Certified Therapeutic Riding Instructor and then was certified as PATH Equine Specialist in Mental Health and Learning. In 2016 she joined the HETRA team full-time working as the Participant Intake Coordinator as well as continuing to teach riding lessons. She also works with a team of volunteers monthly training Grooming and Tacking to HETRA Volunteers. 

Rita graduated from UNL with a Bachelors's Degree in Elementary Education and Human Development and then received her Masters in Public Administration from UNO. 

Before coming to HETRA Rita worked for several nonprofit organizations working with troubled youth and individuals with Special Needs. I really enjoy working with people and make a difference for others, especially young people. 

In her spare time, Rita enjoys gardening, traveling, spending time with her family, and especially being with her grandchildren. 

Areas of Expertise:
Administration/scheduling
Volunteer Training
Intake of Potential and New Participants
Miniature Horse Appearances
Adaptive Riding Instruction

Facilities Coordinator

Areas of Expertise:
- Facility Operations
- General upkeep/maintenance of equipment
- Safety within barn setting
- Development of projects
- Management of barn maintenance staff/volunteers
- and more

Lindsey Celesky

Lindsey Celesky serves as the Facility Manager for HETRA. Lindsey joined HETRA in December of 2018. She earned a degree in Animal Science with an Equine option from the University of Nebraska-Lincoln and lives in Gretna, NE. Lindsey helps maintain a safe, clean and functioning facility here at HETRA. On the rare occasion that Lindsey isn't in the barn at HETRA, you can find her enjoying concerts, line dancing, hanging at the lake with her friends around a bonfire, spending time with her family working various jobs alongside them, or attending diesel truck events and shows throughout the U.S. every year. 

Areas of Expertise:
Facility Operations
General upkeep/maintenance of equipment 
Safety within barn setting
Development of projects
Management of barn maintenance staff/volunteers

Development Specialist

Areas of Expertise:
- Grant writing
- Public speaking
- Horsemanship
- Continued giving campaigns  
- and more...

Lucy Charvat

Lucy first joined HETRA as a volunteer in 2018 and became HETRA's Development Specialist in 2019 with a focus on grant writing. She is currently training to become a PATH Intl. certified Therapeutic Riding Instructor and is expected to be fully certified by May, 2021. She particularly enjoys sharing with others the powerful bond that is created between humans and horses through grant writing and public speaking within the community. 

Lucy graduated from Kansas State University with a Bachelor's of Agriculture in Animal Science & Industry with an Equine Certificate. She then went on to obtain her Master of Public Health at the University of Nebraska Medical Center with a focus on Environmental & Agricultural Health, where she obtained the Outstanding Student in Public Health Practice award as well as an award for Outstanding Research Project. Lucy has a special interest in the concept of One Health, the interconnectedness of human, animal, and environmental health. She previously served as a Research Assistant at the Central States Center of Agricultural Health. She has also worked in the areas of veterinary medicine and volunteer coordinating. 

When Lucy isn't at HETRA she enjoys spending time with her husband, cat, and rescue dog as well as reading, playing the piano, and horseback riding. 

Areas of Expertise: 
Grant writing 
Public speaking 
Horsemanship 
Continued giving campaigns  

Development and Marketing Specialist

Areas of Expertise:
- Campaign/Event Management
- Marketing Strategies
- Graphic Design
- Video Editing
- Social Media Strategies
- and more...

Joshua Howell

Joshua Howell serves as a Development and Marketing Specialist at HETRA. He designs all of HETRA's marketing materials, as well as films and editing video content for our different programs. After serving overseas in the United States Air Force, Joshua obtained an Associates Degree in Paralegal Studies from Iowa Western Community College, as well as a Bachelors in Science in Legal Studies from Bellevue University. Joshua is a sitting Executive Committee member for the national Public Relations Society of America Employee Communications Section, and has an extensive background in event management and brand management for non-profits in the Omaha area. 

In his spare time, Joshua writes fiction novels and graphic novels in multiple genres. Throughout the year, he travels across the states to different comic cons and book fairs to sell his books. He's also a devoted movie enthusiast and comic collector (big Batman fan). 

"As a military veteran, as well as someone who adores non-profit work, I truly appreciate the services that HETRA offers and the impact it has on the community. Everyone from the staff to the volunteers to the horses themselves show an immense amount of passion on a daily basis here on campus. It's easy to get caught up in that passion, and I'm proud to contribute to the overall mission of improving the lives of others."

Areas of Expertise: 
Marketing Strategies
Campaign/Event Management
Adobe Suites (Photoshop, InDesign, Premiere, Audition, etc.)
Graphic Design
Video Editing
Social Media Strategy

Volunteer & Administrative Coordinator

Areas of Expertise:
- Volunteer coordination
- Day to day session scheduling
- Administrative/Salesforce projects
- Master puzzle solver
- and more...

Noah Bevington

Noah Bevington serves as the Volunteer and Administrative Coordinator at HETRA. Noah Joined HETRA in December of 2018. Noah grew up around HETRA and enjoys now getting to be in the office helping to coordinate volunteers and running the day-to-day session schedule.  Noah especially enjoys the instances where he gets to go down and help in the arena, seeing the smiles on the participant's and volunteer's faces.  When Noah isn't at work he enjoys watching sports especially Husker Football, as well as hunting, fishing, and other outdoor activities.  

Areas of Expertise:
Volunteer coordination
Day to day session scheduling
Administrative/Salesforce project's
Master puzzle solver

Therapist

Areas of Expertise:
- Therapy Services
- and more...

Diane Bemis

Diane joined HETRA Team in 2006 and became a PATH Intl Certified Instructor in 2012 and completed Amer. Hippotherapy Assoc. Levels 1 and 2. Diane is an Occupational Therapist and Program Manager of the Life Skills Programs. She has worked as an OT in a wide variety of settings from pediatrics to geriatrics. She has extensive training in orthopedic manual therapies, seating and mobility adaptives, home modifications, and certified brain injury specialist. 

Diane enjoys exploring in her kayak or hiking unknown trails usually with her pup. 

Areas of Expertise:
Therapy Services

Therapist

Areas of Expertise:
- Pediatric participant consulting
- Sensory Dysfunction
- Virtual Programming
- Undergraduate and Graduate student coordination
- and more...

Kaiti King

Kaiti King is an occupational therapist and project coordinator for HETRA. She is also working toward achieving her Certified Therapeutic Riding Instructor credentials.  Kaiti obtained her doctorate degree from Creighton University and has spent the majority of her professional experience in outpatient pediatric therapy settings.  In addition to treating participants at HETRA, Kaiti coordinates much of the virtual programming including the release of over 10 successful webinars last year and assisting to launch HETRA's educational initiative "Not Just a Pony Ride". Kaiti also enjoys mentoring students that are interested in Equine-Assisted Services including undergraduate as well as professional occupational therapy students.  When she is not in the barn at HETRA, you can find Kaiti catching some live music, working with her own young horse Fritz, or back home in western NE helping on her family farm.

Areas of Expertise:
Pediatric participant consulting
Sensory Dysfunction
Virtual Programming 
Undergraduate and Graduate student coordination. 

Therapist

Areas of Expertise:
- Therapy Services
- Adaptive Riding
- Life skills
- Job Coaching
- and more...

Cassidy Fredrickson

Cassidy Fredrickson joined the HETRA team as a volunteer in 2014. Cassidy started working at HETRA in 2018 when she became a PATH Intl. Certified Therapeutic Riding Instructor and now also works as an occupational therapist since 2019. In addition to treating participants in our adaptive riding and therapy services programs, Cassidy is also involved with the Life Skills Program, Job Coaching Program through NE VR, and has been a part of HETRA University where she has created many short educational videos and webinars and co-hosts in "What? How? Why?" shorts apart of "Not Just A Pony Ride" podcast.  

Cassidy has a Bachelor's in Rehabilitative Studies, with a Minor in Psychology and a Masters in Occupational Therapy from the College of Saint Mary.  She received the Who's Who Among Students award as well as being a member of the Kappa Gamma Pi – National Catholic College Graduate Honor Society. 

When Cassidy isn't at the barn she can be found hiking, camping, and disc golfing with her dog Odie and boyfriend Jackson and spending time with friends and family. 

Areas of Expertise:
Therapy Services 
Adaptive Riding 
Life skills 
Job Coaching 

Assistant Horse Manager

Areas of Expertise:
- Horse conditioning and management
- Intake and development of new horses
- Volunteer Training at all levels
- Day to day management of Volunteers in the Barn
- and more...

Heidi Mckenna

Heidi Mckenna joined HETRA as a volunteer in 2015 and became a part-time member of the staff in 2019. She serves as the assistant horse manager and is working towards her PATH International instructor certification. Heidi received her undergraduate degree from the US Air Force Academy and went on to spend 20 years in the Air Force before retiring. She has a Masters in Aeronautical Science from Embry Riddle and a Master of Arts from SNHU. In her free time, Heidi enjoys swimming, biking, running, competing in triathlons, and working on her riding skills with horses Woody and Anthony.

Areas of Expertise:
Horse conditioning and management
Intake and development of new horses
Volunteer Training at all levels
Day to day management of Volunteers in the Barn
---