Webinar - Instructor Panel: Teaching Reining!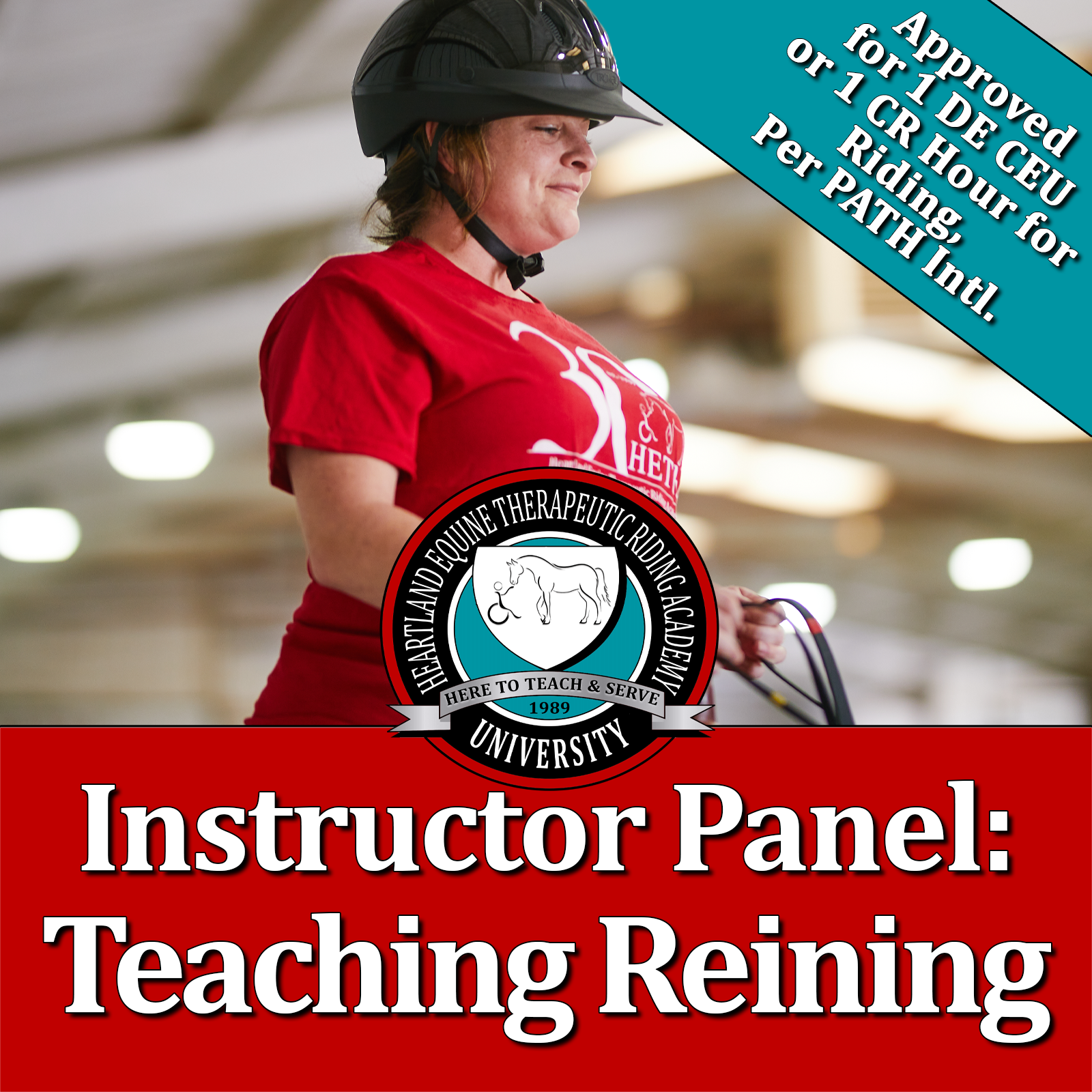 Who's ready for another PATH International approved webinar from HETRA University!? Join us on July 29th at 7pm CST for "Instructor Panel: Teaching Reining!"
This panel discussion will cover the foundational skills of reining, and is approved for 1 Disability Education Credit or 1 CR Riding hour (or a combination of the two categories above, not to exceed 1 total CEU).
In this panel, learn why teaching this skill is important and different methods for how to do it. You will hear several instructors share their tips and tricks for troubleshooting teaching as well as a variety of activities they use to keep riders engaged and learning. Case studies will be introduced surrounding specific diagnoses and instructors will discuss ways to adapt and teach the skill-based on limitations or modifications needed. As always, there is always time for questions and answers!
---