Veteran Experience Event: Beginner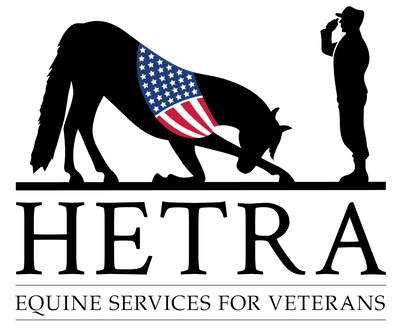 Veterans, Active Military, Spouses, Significant Others, Caregivers, and Immediate Family are invited to HETRA's Equine Experience Events. Participants will take part in equine-assisted activities designed to engage the senses, learn communication techniques, and discover how our equine partners can assist us with reintegration into our communities. Herd Dynamics, Round Penning, and Grooming activities serve as the foundation of the experience. We offer three different sessions. These sessions are set up to cater to a different demographic, so please read the description of the different levels below before signing up.
Beginner: is open to adults and includes Veterans, Active Duty Military, Spouses, significant others or caregivers that have not attended a previous HETRA Veterans event. The participants will learn more about HETRA and our mission, and begin to interact with the horses through equine-assisted activities. The participants will find that this event offers a comfortable and supportive environment tailored to meet their needs.