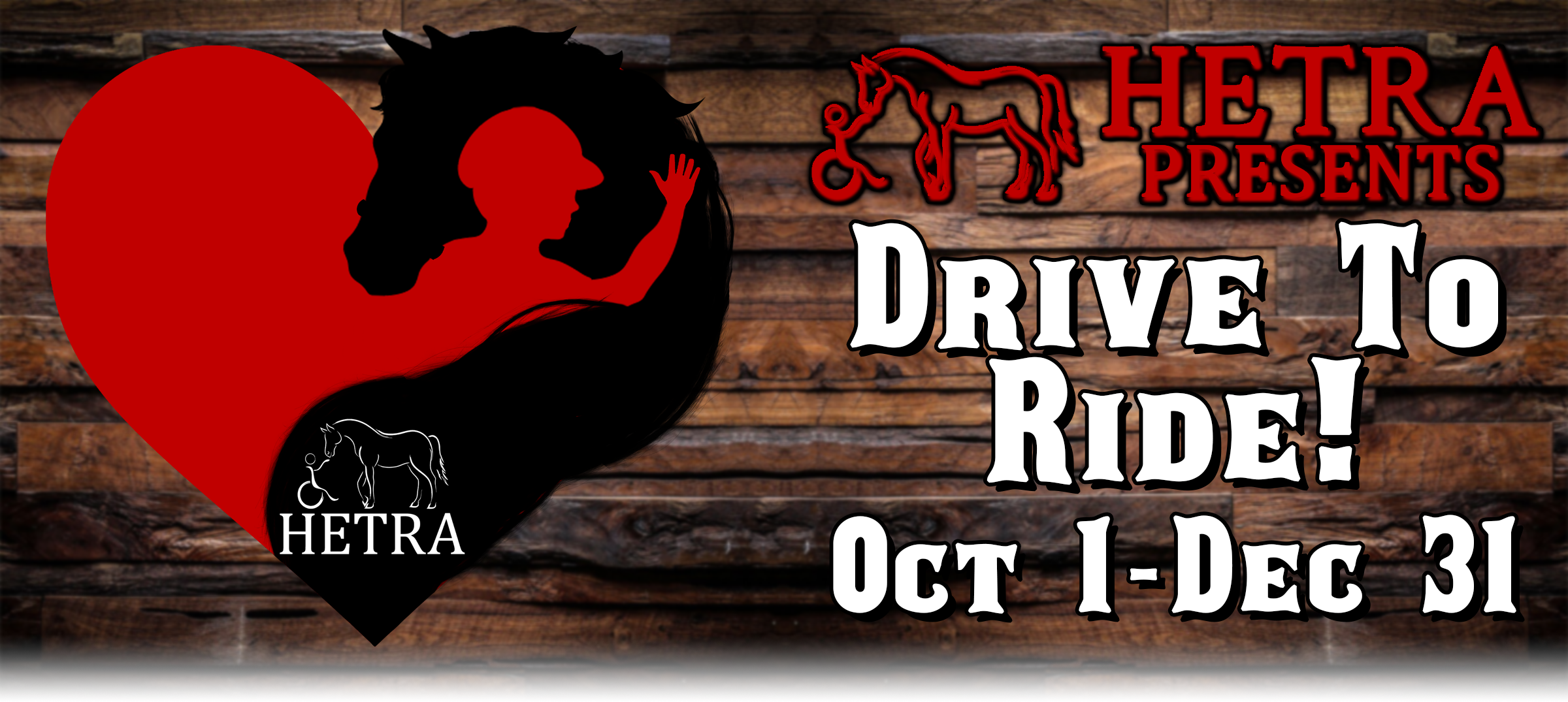 Drive to Ride Launches on October 1st! Register Now!
October is here, which means it is time for HETRA's largest family fundraiser, "Drive to Ride." As a reminder, Drive to Ride is an online fundraising campaign, led by the families who come to HETRA for services. As you raise funds for HETRA in honor of your participant, you'll earn free HETRA sessions in 2021. HETRA works year-round to ensure our program is affordable for all participants, regardless of their financial situation, and Drive to Ride goes a long way to help HETRA meet this goal.  

We don't want you to miss out on this amazing opportunity to earn up to an entire year's worth of courses in 2021. So, here's how to participate:
1. Sign Up by clicking here and set your Fundraising Goal
2. HETRA Staff will work with you to create a fundraising page full of great info about your participant
3. SHARE! SHARE! SHARE your link with everyone, especially via Social Media!
4. HETRA will send a personal thank you note to each of your donors
---

Don't worry, you're not alone in this. We want to make the most of our Drive to Ride Campaign this year, and so we're hosting several special events to ensure your team's success! This includes the Volunteer Olympics on September 12th, the "We Walk So They Can Ride" Event on October 17th, several online auctions plus a raffle throughout the fall, and even a virtual horse show! The funds raised through each of these events will be put toward the Participant Sponsorship Fund. We'll pull from that batch to help your Drive to Ride Team reach certain goals. See how below!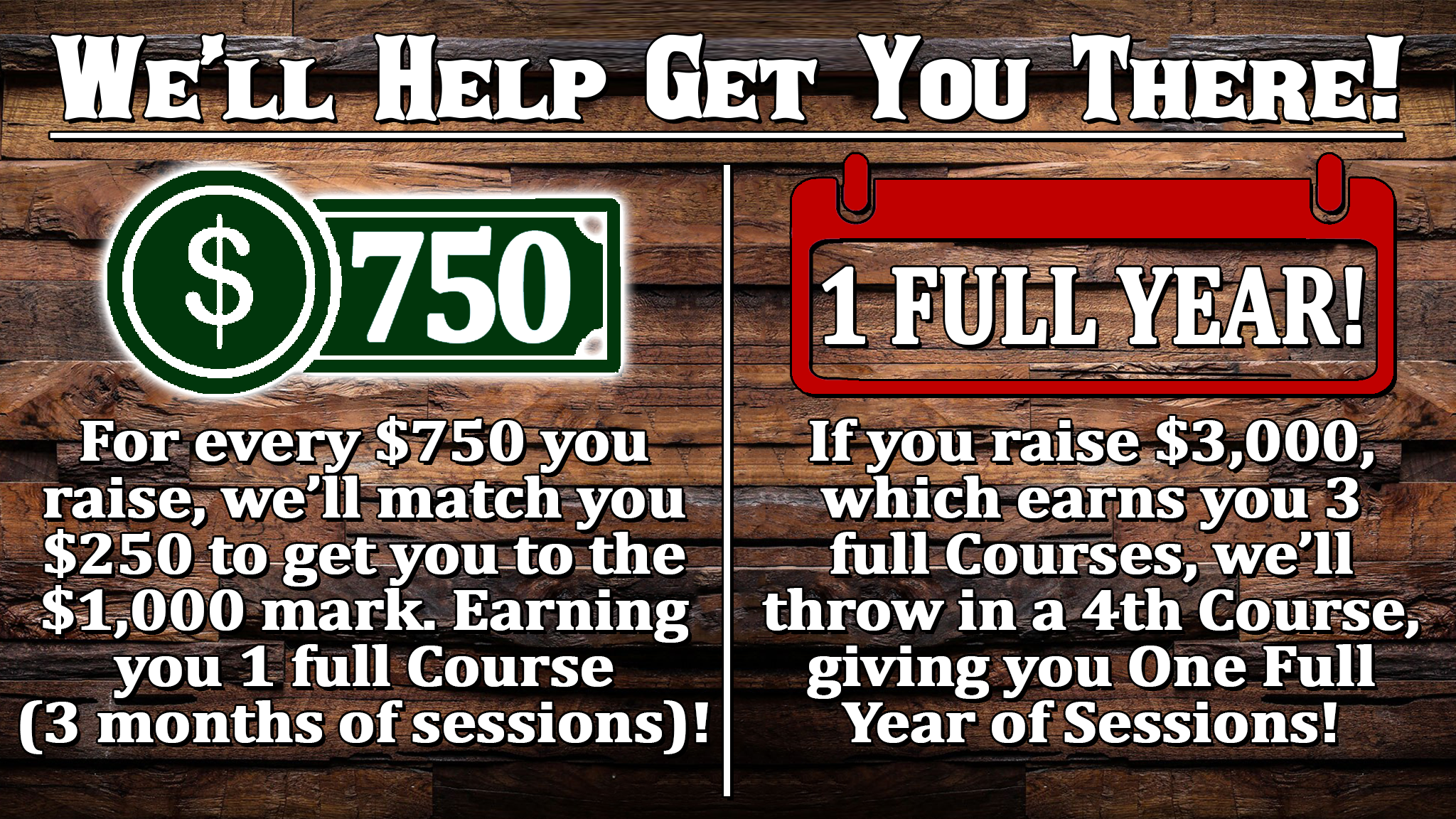 ---

---
Download the Full Parent Packet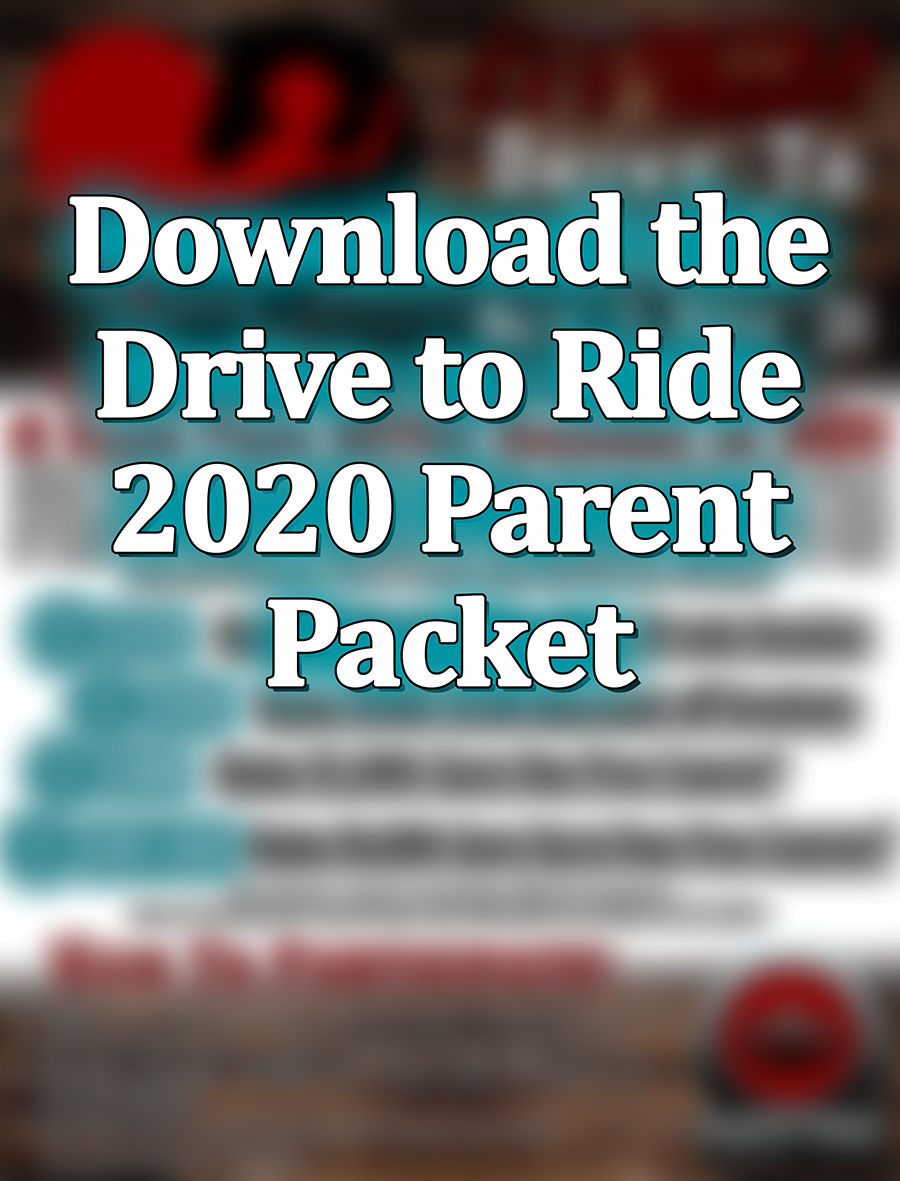 ---