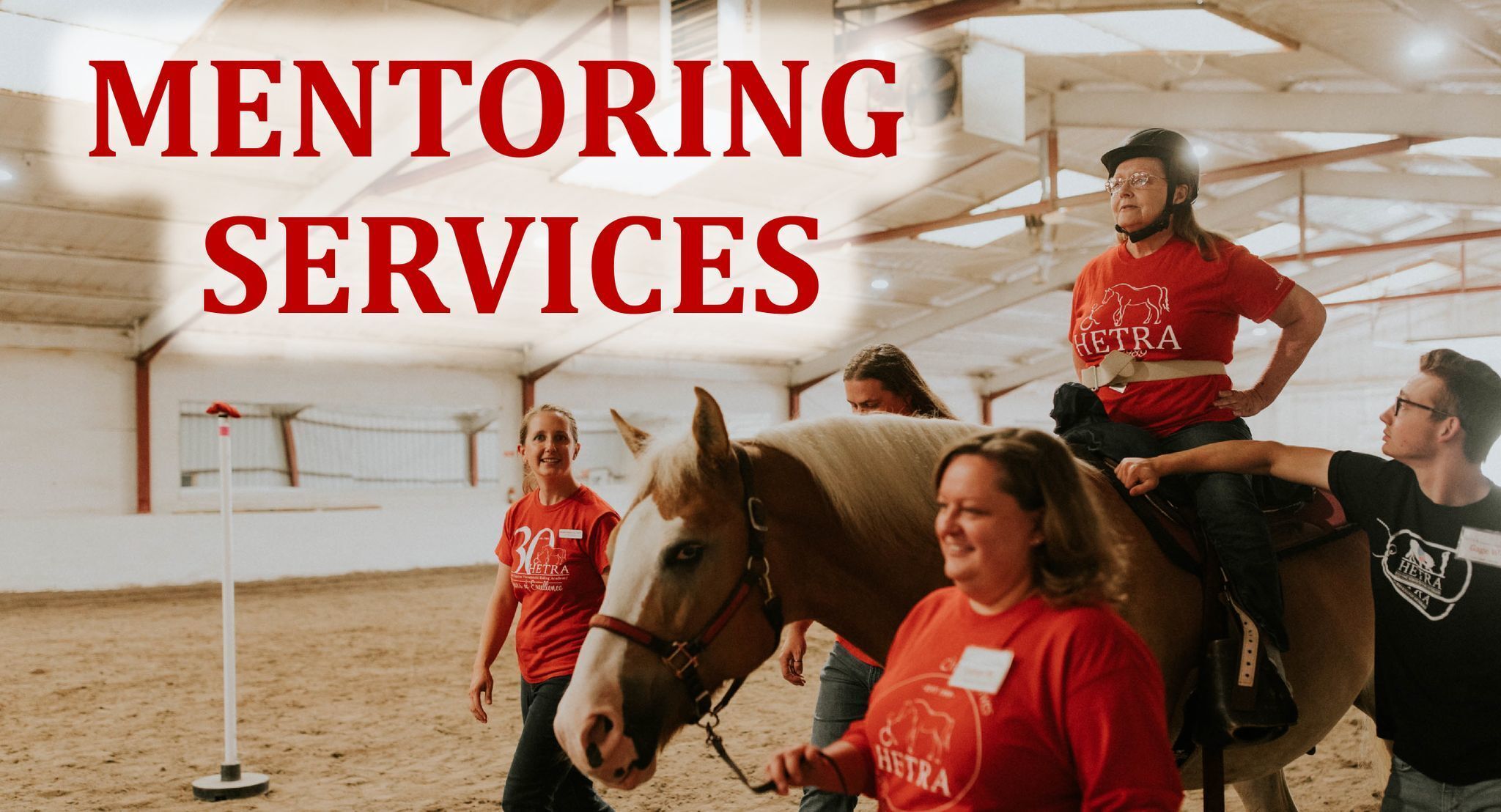 Who Are We?
Heartland Equine Therapeutic Riding Academy was started in 1989 by Steve and Janet Henthorn of Omaha, Nebraska. The program started with one participant, one horse, and three volunteers and functioned as an all-volunteer organization for many years. From 1989 through 2013, we slowly built the organization including adding additional programming and staff.   During this time we operated out of two privately owned boarding facilities located approximately 20 miles apart. In 2014, we took the leap and leased a larger facility where we were able to bring the horses and participants from the two smaller locations into one centrally located facility.  At this time we also entered into our first capital campaign and we can now say that we proudly own this beautiful facility that sits on 25 acres just outside of Omaha, Nebraska.  Pre-COVID our facility served approximately 150 participants per week in many different programs including Adaptive Riding (formerly know as Therapeutic Riding), Therapy Services – specializing Hippotherapy, Equine Services for Veterans, Adaptive Carriage Driving, Day Camps, Life Skills Training, Equine-Assisted Learning, Equine-Facilitated Psychotherapy. We now also have many virtual programming offerings through HETRA University.  Our staff consists of PATH International Certified Riding and Driving instructors, Equine Specialists in Mental Health and Learning, Occupational, Physical, Speech, and Mental Health Therapists as well as Administrative and Development Specialists.  
Mentoring
One of HETRA's strengths over the years has been the ability to develop and implement new programming. This was strongly demonstrated in 2020 when the HETRA team pivoted quickly due to COVID and started HETRA University. HETRA University has grown into many different facets including a Podcast, EAS professional webinars as well as a place for our participants and volunteers to learn and grow. HETRA has also shown a strong dedication to our horses, volunteers, participants, and community which has led us to develop a robust volunteer and horse programs.   
As you can imagine, with all this activity, we need to have a very strong support system. With 30+ years of experience in the EAS industry and nonprofit management, we have experience in everything programming and all that entails, to fundraising and grant writing, as well as all things administrative.  HETRA is now excited to share our knowledge and experience with others in the industry through our EAS Mentoring Program. If you are interested in more information on our Mentoring services please click on the more info button and we will reach out to you. We offer an initial free 15-minute consulting call with the team member of your choice to start the process.  
---
Let's Get Started! 
Not sure if a full-package is a good fit for you? Start by filling out the Mentoring Inquiry Form at the link below!  We will match you with the staff best suited to answer your questions based on the information provided in that form. 
If the initial 15-minute call wasn't enough time to get your questions answered, or you have other areas of interest you would like help with, our staff will help you build a custom package that is right for you!  Click the button below to get started and find out how HETRA can help you realize your organization's goals and aspirations!
Mentoring Packages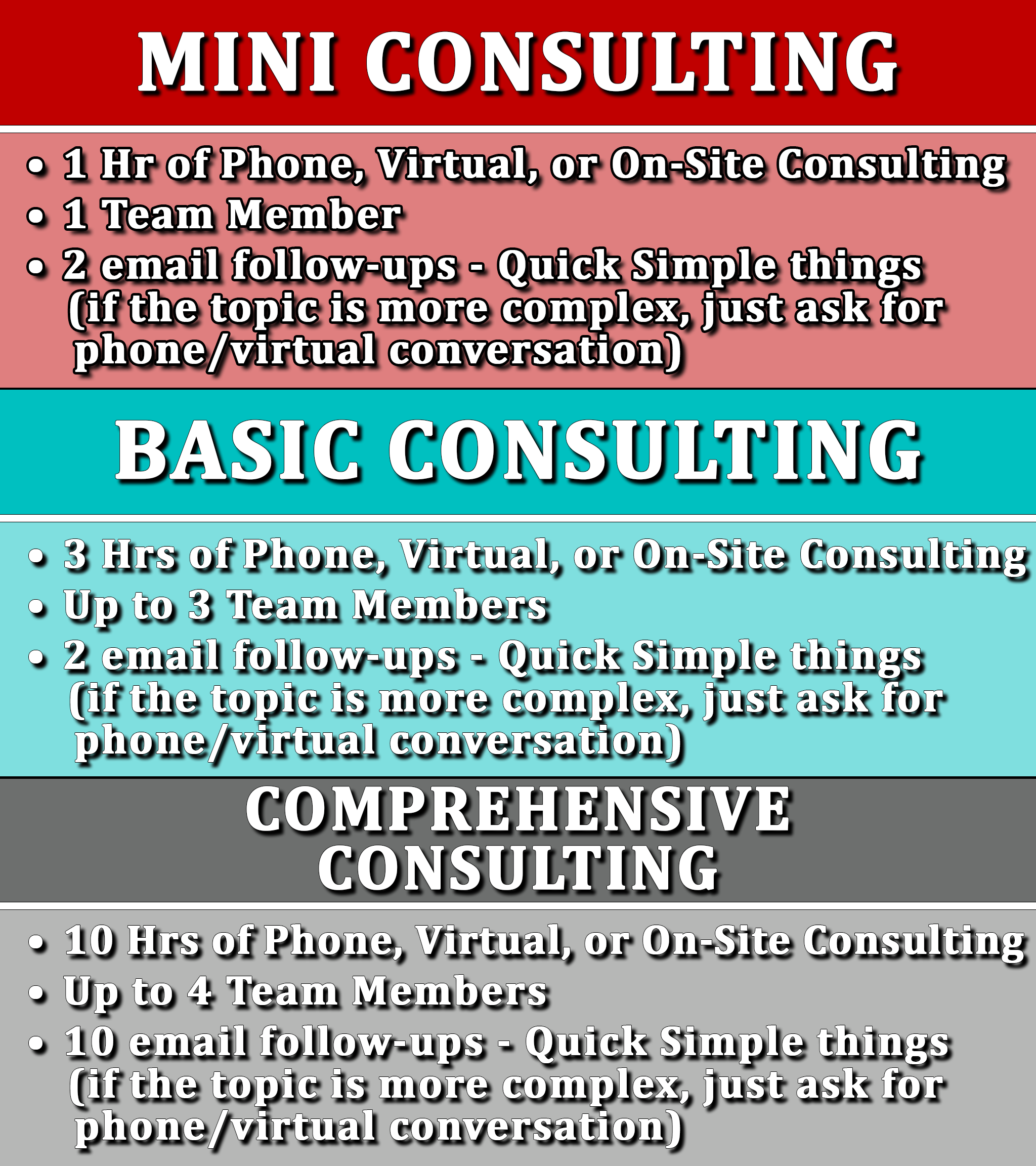 * One call, visit, or virtual meeting is equivalent to one hour, not to be broken up.
**Customized consulting packages available upon request 
---
Meet HETRA's Staff
---