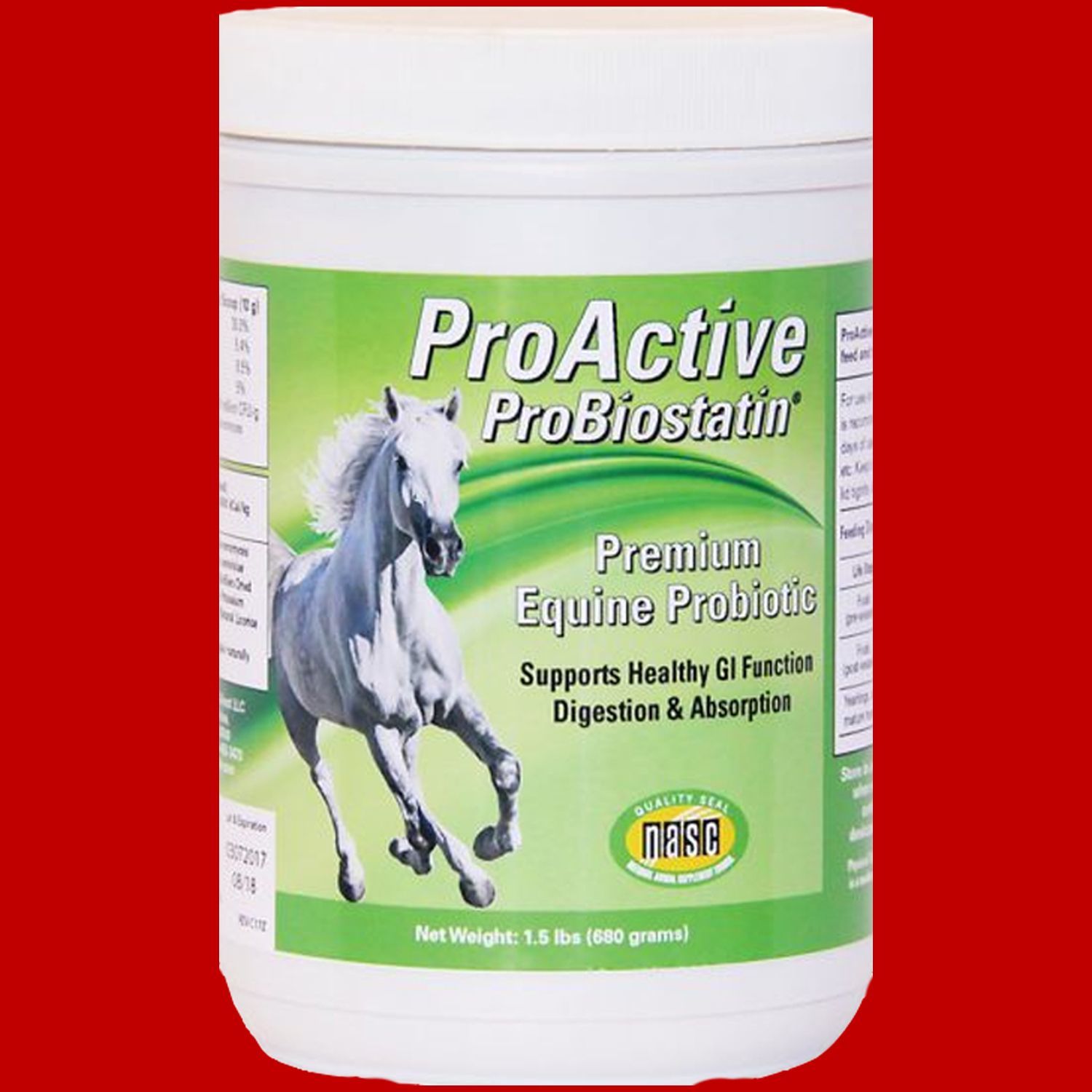 ProActive ProBiostatin 1.5 lb.
Probiotic Powder - $89.95
ProActive ProBiostatin® is a gastric shock resistant, stable, effective probiotic with clinically proven antibiotic resistant strains that act as a true bio-regulator- promoting and supporting the overall good health and optimal performance of the horse. Once fed, ProBiostatin restores GI balance and health, allowing the horse to more easily reach maximum potential.